How Israel Made Startups A National Priority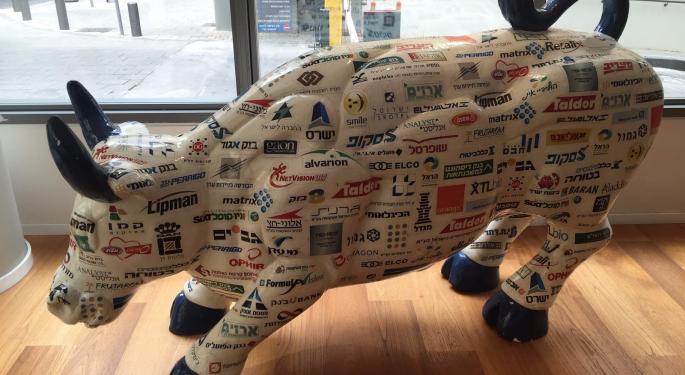 Recently, thirty executives from some of the most prominent Fintech, technology, and financial companies in Toronto travelled to Israel as part of a trade mission with the Mayor of Toronto, John Tory. Their goal was to learn what the Israelis are doing differently when it comes to startups and innovation and how similar models can be implemented in Toronto.
Why Israel? Geographically, Israel is a small country, about the size of Vancouver Island or the state of New Jersey, with a population of only eight million people. Even though it is small, its startup culture has been a massive success. In 2015 alone there were 1400 new startups formed, $4.4 billion dollars invested in startups, and about $9 billion dollars in startup acquisitions. As a result, Tel Aviv is the second largest technology cluster in the world behind Silicon Valley.
Through an invite by Ryerson University's business incubator DMZ, I had the privilege of being one of the thirty delegates. Here are my key takeaways from the mission.
The Israeli Mindset
The Israeli mindset is one of entrepreneurial spirit and drive. Everyone is encouraged to be an entrepreneur, to start his or her own business or help build one. Even if they fail, it's seen as a learning opportunity rather than a mistake.
That sentiment has influenced how investors in Israel approach startups. Much like in Silicon Valley, Israeli investors understand that disruptive innovation seems risky, but can result in huge rewards.
This approach has produced some prominent Israeli companies including Fiverr, Wix, Waze, and Viber to name a few.
National Focus on Innovation
Due to its size and its location in the Middle East, Israel lacks an abundance of natural resources. To ensure the country is competitive at a global economic level, the government has focused their efforts on turning the country into a technology focused service based economy. This push has helped the whole country focus on innovation, from the private to the public sector.
This can be seen with the huge amount of government support for entrepreneurs. From the federal level, where the chief scientist office funds industrial R&D with an annual budget of $400M, to the municipal level with government supported incubators like Tel Aviv Global, a library that encourages government involvement with regulation based startups.
There is a sensibility in Israel that if you start a business, the entire country will be there to help you grow it.

Global from Day One
Every technology startup in Israel is required to think globally from day one. The local startups realize how small the country is. They know there isn't a scalable market internally. The question entrepreneurs are forced to consider is, "How do I get my product into North America or Europe?"
There are two huge upsides to this approach that might not be immediately obvious to most people. First, because you're entering markets that are saturated with local products, your product or service is naturally disruptive.
Second, in order to understand the local culture, you need to collaborate early to get contacts on the ground.
One great example was a startup out of the city of Be'er Sheva where a small team built anti-virus software that did gene sequencing for malware to predict derivatives of the virus before they are even built. Within 18 months they were acquired by PayPal.
The global first mindset also promotes internal collaboration between startups. Because they are not competing within Israel, they are able to work together to export their expertise to the world.
Eager Enterprise and Talent Pool
Apple Inc (NASDAQ: AAPL)'s only R&D centre outside of California is in Israel. And Apple is not alone. Microsoft Corporation (NASDAQ: MSFT), Intel Corporation (NASDAQ: INTC), Paypal Holdings, Inc. (NASDAQ: PYPL), and many more multinational corporations (MNC) have all set up offices in Israel to attract talent and startups. And because the Israeli education system is focused on training the best STEM talent globally, that pool is deep.
The push in STEM training is due primarily to the efforts of the Israeli Defense Force (IDF), which provides high technical training to young people during their mandatory service. Those with the most talent are provided training in the most advanced technologies in the world.
Following their service, they can then build on that knowledge at the various universities across the country that focus on training them in specialized areas like cyber security. These skills can be easily applied to industry via startups or MNCs.
If Canada can implement some of the key, driving factors of innovation that Israel has pioneered, it and other growing startup countries can become more attractive to startup founders globally.
Niles Lawrence is the CEO of the market analysis platform Vuru.
Posted-In: Fintech Topics Global Success Stories Startups Small Business Tech
View Comments and Join the Discussion!