OurCrowd Closes $72 Million Series C: Here's How CEO Jon Medved Got Started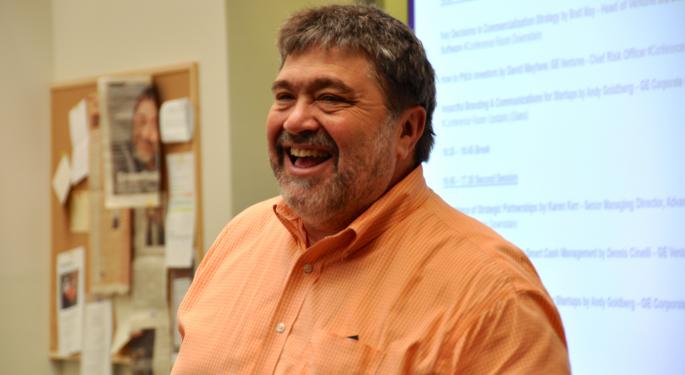 Equity crowdfunding platform OurCrowd announced the close of a $72 million Series C funding round today. The company plans to use the funding to hit its goal of investing $1 billion annually.
Given the funding news, it's worth taking a look at why a platform like OurCrowd has resonated with investors, and how CEO Jon Medved his start. Benzinga will explore the origins of OurCrowd in a two-part series.
2016 IPO Market
The IPO market has been cool this year, even as outliers like Twilio Inc (NYSE: TWLO) see share prices soar. Companies are increasingly opting to stay private and seek higher and higher valuations, such as Lyft's refusal of $5.5 billion from General Motors Company (NYSE: GM).
What are investors supposed to do when unicorn founders like Uber CEO Travis Kalanick tell audiences he'll wait until "my employees and significant others come to my office with pitchforks and torches" before going public?
Like seemingly all other problems in the finance industry, the answer lies in fintech.
Early Access
That's where OurCrowd and Jon Medved come in. OurCrowd gives accredited investors a platform to invest in startup equity, allowing investors early access to companies that might otherwise elude them.
Medved's path to success is much different than other tech CEOs. Rather than excelling in business school, or dropping out like Facebook Inc (NYSE: FB)'s Mark Zuckerberg, he fashioned the Jon Medved approach, and took eight years to graduate from UC Berkeley with a history degree.
That doesn't mean he was a bad student or didn't apply himself. Far from it, in fact.
Medved credits the time he took studying, working and finding himself in his youth as a key reason for his success as an entrepreneur.
From The Beginning
Medved got his start as an organizer for the Israeli lobby on college campuses throughout the American west in the 1970s, working for the Jewish Agency for Israel. The experience prepared him for being an entrepreneur -- crafting a brand and message with limited resources and a lot of sweat.
"I was paid the whopping sum of $600 a month," Medved said in an interview with Benzinga. "I had to speak constantly. I never got sleep. I'd have to drive through the night from Salt Lake City to Reno and show up at the University of Nevada Reno in the morning, entertain 50 students and get them mobilized. I had to work with the press, had to organize rallies, had to raise funding."
The job taught Medved lessons he would replicate at OurCrowd, such as how to communicate effectively, motivate a team and create lasting results.
"It was all about building a team of people locally who when I left 24 or 48 hours later, would keep the work going, train a community and create a network effect," Medved said.
Medved was such an effective lobbyist that it impeded his schoolwork: the Agency "yanked him out of school" twice to advance him in the organization, which was why it took Medved so long to graduate.
Medved's lengthy college career hasn't set him back much. OurCrowd is managing over $300 million on its investment platform after only years in existence, and has seen two portfolio companies IPO and seven be acquired.
Posted-In: Jon Medved OurCrowdFintech News Top Stories Startups Exclusives Interview Best of Benzinga
View Comments and Join the Discussion!