Dotcom Bust 2.0? Not This Year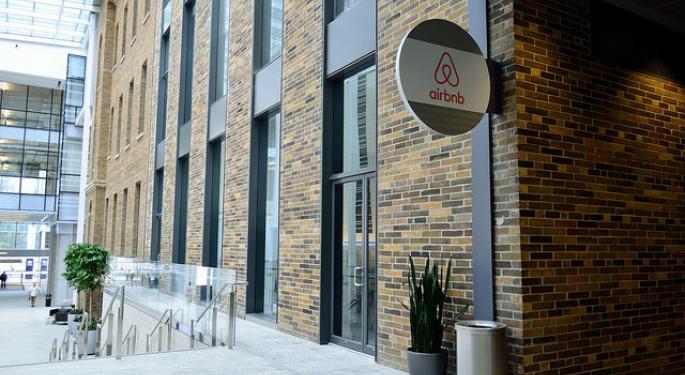 We are so used to hearing "What comes up must come down" in business circles that it has taken on the veracity of one of Newton's laws of physics. But does this rule really apply to the Silicon Valley economy?
Many forecasters are predicting a significant downward correction in both stock market valuations and Silicon Valley private company valuations. A number of large money managers have already taken significant write downs on their private company holdings for companies including Pinterest and Uber.
But, if you look closely, one realizes that a severe downturn in the Silicon Valley economy will not be happening any time soon, and certainly not before the end of this year. The reason is that many of the new breed of Silicon Valley startups power a very significant and new money-making machine - the Internet of Commerce Things (IoCT). The IoCT refers to the next new thing from the valley: wearables, watches, home appliances, cars and anything that is connected to the internet that allows you to purchase what you need, when you want it. IoCT has been transforming the Silicon Valley economy since the last dotcom bubble burst.
Examples are everywhere. Need to hail and pay for a taxi but don't have any cash? Just use Uber. Need to pick up some milk after your morning run, but forgot your wallet? Just use your mobile phone. One example is Loopay, acquired by Samsung and now integrated into every Samsung Electronic (OTC: SSNLF) smartphone and Gear smartwatch. How about booking and paying for a private home for your vacation instead of paying hotel charges? Just use Airbnb.
This transformation of tech companies into commerce companies has created an unprecedented new and profitable revenue stream for start-ups. Silicon Valley companies succeeding today have learned from previous market downturns and are delivering products and fundamental improvements in the biggest business of all: commerce. 70% of the U.S. economy is made up of consumer spending and represents several trillion dollars each year. Small percentage efficiency improvements in such a large market can yield billions of dollars in revenues.
In other words, these new business models generate real revenue from products and services and are not solely reliant on eyeballs on the screen. Companies that have failed to learn this lesson, like Yahoo! Inc. (NASDAQ: YHOO), are having much less success this year. Airbnb is a prime example of the successful new breed. They have made billions of dollars by making it easier to rent a privately owned vacation home. Other examples include Empyr or Linkable Networks.
Both companies are fintech startups that enable banks and old school websites to transform into efficient dispensaries of targeted digital coupons for retailers that can be traced to actual in-store consumer sales. These digital coupons shape consumer behavior and provide Empyr and Linkable Networks with an established and eager consumer for their products.
The second reason that the dotcom bust won't come this year is more technical. Investors continue to need to deploy capital in our ultra-low interest rate environment in order to get the kind of returns their shareholders demand. As investors seek new companies to park their investment dollars, products and services in the IoCT ecosystem become increasingly attractive because these companies actually produce revenue.
Unlike the last dotcom bust of the late 90's and early 2000's, many Silicon Valley companies today are developing the latest wave in the IoCT. They are more savvy and realistic about business strategies and their path to profitable growth. With continued low interest rates, investors need to search for innovative companies, especially those with IoCT innovations that will propel Silicon Valley and the world to the next big thing.
Silvio Tavares is President and CEO of The CardLinx Association, one the fastest growing global technology associations for payments companies, retailers and ad-tech platforms. Based in Silicon Valley, The CardLinx Association includes Facebook, Microsoft, Samsung, MasterCard, American Express, Airbnb and Hilton among others. Silvio is a frequent public speaker and technology commentator and has been featured on CNBC, The Wall Street Journal, NPR and many other publications. He was formerly a senior executive at both Visa and First Data and holds over 15 patents in digital commerce and payments technologies.
Posted-In: Fintech Tech General Best of Benzinga
View Comments and Join the Discussion!