Barclays Techstars 'Expands The Mandate Of Fintech' With Second NYC Class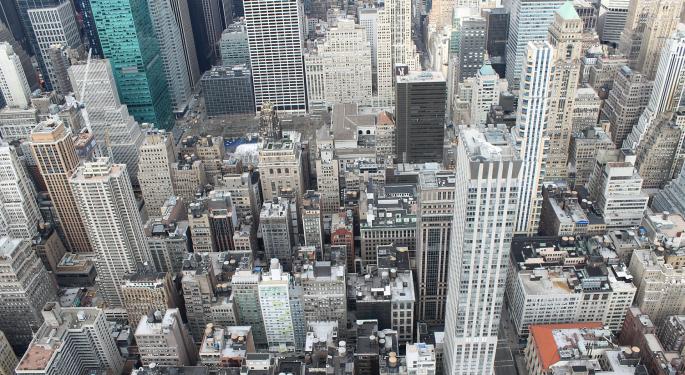 Barclays (NYSE: BCS) Techstars, a startup accelerator in cities around the globe, will see its second class of New York companies present in a demo day next week. The program is a three-month "boot camp" for startups, which offers them support from Techstars and Barclays.
This class in particular is special because it includes companies with consumer-facing fintech products, said Techstars managing director Jenny Fielding. Previous classes had focused on B2B startups. Ten companies were selected in total.
"We're expanding the mandate of fintech," Fielding told Benzinga. "If you can have a powerhouse like Barclays on your side, unlocking opportunities, that can be game-changing for a fintech startup."
The class includes companies like Morty, a digital platform for homebuyers to find the best mortgage for them. There's also Create, a company creating data-heavy 3D maps of cities for real estate professionals. Then, there's Ernit, a company that claims to have made the first "smart piggy bank," an IoT-connected piggy bank/app combo that parents can use to teach kids to save. Currently, Ernit sells its hardware to banks, but its software is available to consumers.
The Partnership
Barclays and Techstars have partnered on eight startup classes in cities on four continents, having launched accelerators in London, New York, Tel Aviv, and Cape Town since the partnership's inception in 2013.
The accelerator allows fintech startups access to the resources of a large bank without the burden of regulatory hurdles.
"Fintech startups can't necessarily wait around for two years to get a pilot done with a major bank," said Fielding. "It's about accessing opportunities like funding, corporate partners and the broader financial ecosystem in a shorter period of time."
Techstars has invested in over 900 companies so far, 100 of which have been fintech companies, according to Fielding.
"We're seeing companies that are further along helping earlier-stage companies," said Fielding. "Creating that loop within Techstars is a major asset."
Wave, a graduate of the first New York Techstars program, helped Barclays successfully execute a distributed ledger transaction Wednesday.
Posted-In: Fintech News Education Startups Exclusives Tech General Best of Benzinga
View Comments and Join the Discussion!