Fantasy Football Meets The Stock Market
Fantasy Football Meets The Stock Market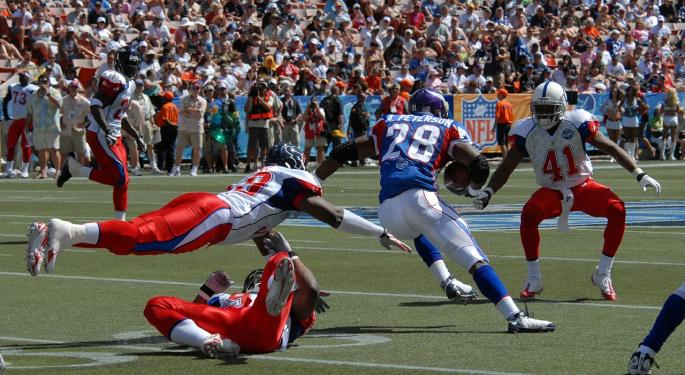 Stockpools announced this week the creation of its latest contest: The Future of Power & The Lithium-Ion Battery Revolution Picking Challenge.
The contest starts September 5th and runs through December 2nd. Players interested can join the contest for free and compete directly against other people for $5,000 in prizes.
What is Stockpools?
There are many companies that claim to mimic the idea of popular apps and games from outside their industries. Ever heard of the Tinder of Jobs? Or the Uber of food?
Sometimes, these companies just use similar interfaces as a way to cash in on the success of whatever company they're piggybacking off of. Other times, the comparison is a bit of a stretch (Uber of lawncare anyone?)
But Stockpools, which calls itself "The fantasy sports pool, for stocks" actually lives up to the name. It allows users to learn about the markets, win prizes, and competing directly against other people. Plus Stockpools is completely free, so you can essentially participate in the stock market without risking any capital.
How does it work?
The Vancouver-based company works exactly like fantasy sports, just with contests that last several months each instead of sports seasons. Pools of companies, usually from the same industry or sector, are put together by Stockpools. From there, users have a certain window to choose a handful of companies from the pool for their portfolio.
Once that window has closed, portfolios are measured based on overall gain over the course of the contest. Depending on the contest and rules, players are allowed to trade companies that they feel are not performing for other ones.
The latest contest highlights companies in the battery space. The pool is composed nearly 100 companies, and is divided into four categories based on their specific industry: lithium, graphite, cobalt, and end users of lithium-ion batteries.
Everyone starts with the same base pick, Graphite One Resources Inc (CVE: GPH), and then gets to choose two from each category. The contest runs from September 6th-December 2nd, after which the top 10 portfolios with the highest returns will be eligible for a variety of prizes, ranging from iPads to Fitbits.

View Comments and Join the Discussion!