Why Microsoft's Foray Into The Marijuana Business Is Important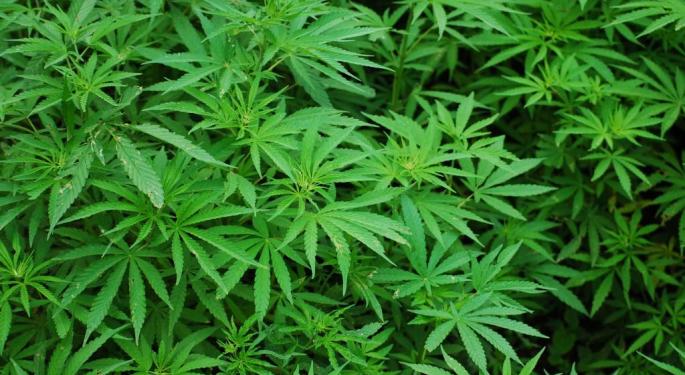 A couple of moths ago, Microsoft Corporation (NASDAQ: MSFT) announced a partnership with KIND Financial, marking the first foray of a major tech company into the blooming marijuana industry.
But, what does the tech giant have to do with plants?
KIND provides seed-to-sale software that helps governments keep of track the cannabis business, from the moment a seed is planted to the moment a consumer uses it. This facilitates the work of avoiding the product from reaching the wrong hands, such as minors or illegal traders.
Related Link: Marijuana Policy In The U.K. And New Zealand: Medical Applications And Public Support
Since the partnership was closed, Microsoft integrated KIND's software to its Azure Government suite and has started seeking contracts. While other companies like BioTrackTHC have already landed state government deals, the incursion of a tech behemoth like Microsoft into the space isn't a move to overlook.
As noted by ZDNet's Rajiv Rao, Microsoft's entry into the cannabis industry will create an atmosphere of increased legitimacy around it – something the space still seems to lack, to one degree or another. But, legitimacy and legality are often divergent. So, what about regulation and the DEA?
Although the DEA recently decided not to reschedule marijuana, maintaining it in the same category as LSD and heroin, and deeming it as more dangerous than cocaine, methamphetamine, methadone and opioids, it did move to suppress its monopoly over cultivation for medical research. This not only suggests the agency is seeking to create increased legitimacy for the drug, but also that it's unlikely that it intervenes in marijuana-related businesses like the one Microsoft recently decided to back
The road is being paved. When it will be finished remains to be seen.
Posted-In: DEA KINDFintech News Politics Opinion Tech General Best of Benzinga
View Comments and Join the Discussion!