Stash Invest Wants To Introduce Your Friends To Investing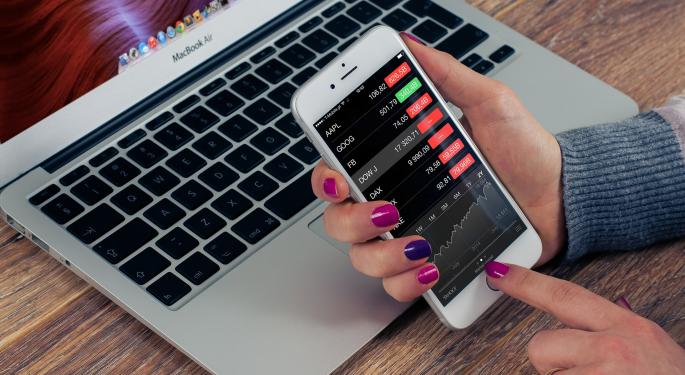 Fintech investment platform Stash Invest announced a $9 million Series A funding round today. The company plans to use the money to expand its user base and introduce people to the world of investing.
In an exclusive interview with Benzinga, Stash Invest co-founder Ed Robinson detailed his inspiration for starting the company.
"Brandon [Krieg, Stash Invest CEO] and I wondered why more people didn't invest, so we went to talk to real people on 54th street one day," said Robinson. "Nearly everyone we spoke to wanted to invest, but they just didn't. Their reasons for putting it off all boiled down to three things; they didn't know how to start, they thought they needed a lot of money, or they were intimidated."
After pounding the pavement, Robinson and Krieg realized they had a massive potential market on their hands.
"My co­founder Ed and I left our Wall Street jobs because we believe everyone should have access to financial opportunity," said Krieg in a press release. "After a combined 30+ years in the business, we know that [investing] can be fundamentally unfair to smaller investors and makes it hard for the individual investor to accomplish their goals. We want to create real change,­ the kind that transforms the financial literacy gap and narrows the vast division of wealth that plagues our country."
Stash's investment platform allows users to invest with as little as $5, and its user base counts "soldiers, nurses, Uber drivers, construction workers, and IT professionals" as examples of new investors whom the platform has introduced to investing.
The service officially launched in October 2015 and has 150,000 investment accounts and 500,000 subscribers to its content service, which is focused on teaching investment tips to the non-investing crowd.
Investors on Stash's platform purchase fractional shares from a variety of curated ETFs, such as a "Young Money" ETF comprised of companies that will benefit from Millennials' ever-increasing purchasing power such as Amazon.com, Inc. (NASDAQ: AMZN) and Ebay Inc (NASDAQ: EBAY). The service costs $1 a month for accounts that manage less than $5,000 and a 0.25 percent fee for accounts over $5,000.
"Stash is the solution for the millions of Americans traditionally ignored or taken advantage of by big investing firms," Robinson said in the release. "Stash is a community for people who want to start investing and who don't want to rely on a black box service to do it for them."
Goodwater Capital and Valar led the funding round. Entrée Capital also participated.
Posted-In: StashFintech News Startups Exclusives Interview Best of Benzinga
View Comments and Join the Discussion!