London Fintech Companies See Bleak Outlook Following Brexit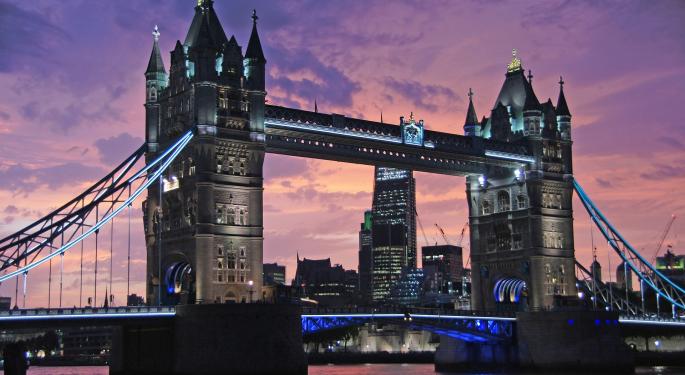 The Brexit voting outcome has some of London's hottest fintech companies worried, at least according to a report by Finextra.
Finextra cited a survey by Innovate Finance, in which 100 companies were asked to give their business outlook post-Brexit vote.
One of the highlighted concerns was the potential loss of immediate and unrestricted access to the European financial market. This could result in technology companies fleeing London, especially among up and coming but cash-strapped companies that are looking for "any excuse" to leave London for Berlin, Paris, Stockholm or any other major European city.
Meanwhile, the leading candidate to replace the outgoing Prime Minister David Cameron, Theresa May, has not offered any guarantees on the future rights of European workers to remain in the country and continue working legally.
Related Link: Brexit Dust Is Still Settling
"The uncertainty of foreigners' residency implies that every bank & finance business in the UK needs to quickly survey its employee register and understand the nationalities of its employees," Finextra quoted Professor Peter Hahn of the London Institute of Banking and Finance as saying. "Are some key people in the IT department German, Estonian, or Spanish? What about management? They may have been happy employees and they may be thinking about leaving. How replaceable are they?"
Other concerns businesses showed is a potential slowdown in venture capital funds allocated to within the country.
Finally, perhaps the largest concern stems from the fact that there would be negative repercussions for the wider economy, but there is little doubt that the financial sector will be particularly hard hit.
Posted-In: Brexit Brexit Vote David Cameron FinextraFintech Eurozone Markets Media Best of Benzinga
View Comments and Join the Discussion!