There's A New Way To Track Your Trades Based On Events, And You Can Do It From Your Phone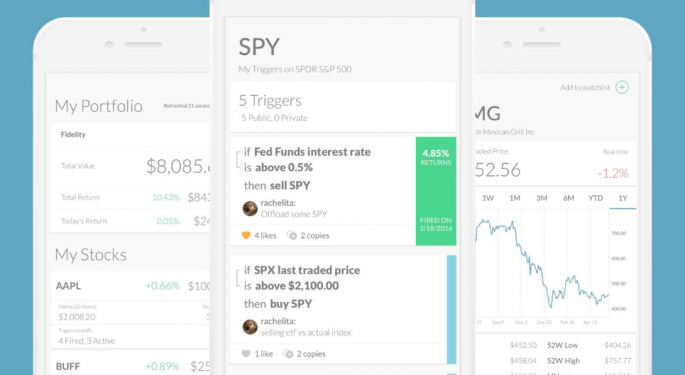 Traders now have another tool to quickly adjust their positions based on market moves, as Trigger recently launched on the iTunes App Store.
Essentially, traders set up "triggers" to adjust their positions. For example, you could set a trigger that reads "If Ford (NYSE: F) increases dividend, buy F," and Trigger will alert you to trade.
Benzinga called Trigger CEO and founder Rachel Mayer to learn more about how Trigger makes reacting to the market easier for investors of all stripes.
BZ: Hey Rachel, thanks for taking the time to chat. Give me the low-down on Trigger.
Rachel: Trigger's mission is to inspire all investors to invest rationally through simple goals. Trigger is a mobile app, and we let individual investors construct "triggers" on top of their existing brokerage accounts to trigger on any type of data. [The idea is] to inspire them to trade with more discipline and less emotion.
Mobile-first was a key decision for us, especially because a lot of investing tools aren't mobile-ready yet, and the ability to receive triggers in real-time either through SMS or push notifications was really important.
Mobile trading is showing triple-digit growth for any brokers out there, and as millennials catch up in terms of wealth and in terms of usability, we want to be there with a great mobile-first experience.
Related Link: Flipping Burgers At Harvard Taught This Fintech Founder How To Run His Multi-Billion Dollar Company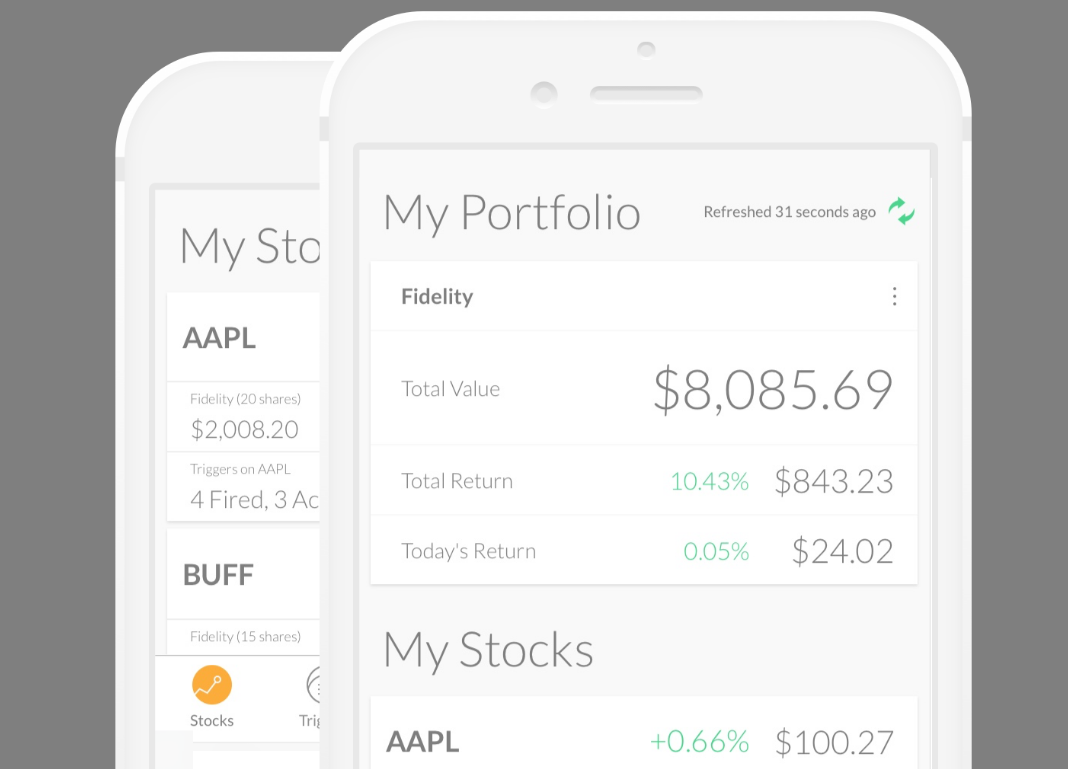 BZ: Are you going to try to convert more experienced traders or get new traders in the market?
Rachel: Anyone who's an active, do-it-yourself investor! Anyone who would like to stock pick, so, long-term investing strategies. That's the high-level demographic. The two markets inside that are active day traders who already have a bunch of tools. For them, a mobile-first solution and the ability to trigger on data types that they can't already is what we offer to them. There's also tech-savvy millennials who have an investment account and don't want to download their E*Trade account or Fidelity account. They can link their account in Trigger and use our interface to set triggers and better invest that way.
BZ: Where'd the idea for Trigger come from?
Rachel: I'm a former trader. I traded currencies at JPMorgan for five years. When I went back to school at Cornell Tech to get my master's in computer science, I was sort of out of the market. I didn't have my Bloomberg terminal, nor did I have the time to sit and watch the market all day long. I still wanted to invest, [but] I felt this need, that I was missing out on opportunities by having a regular day job or being a student.
Also, the intersection was my other co-founders are not finance people. They're techies! Investing is complicated and they didn't know where to start. When I explained to them that triggers are the right way to trade, that you should always place levels and think about events and how that affects your portfolio. We came up with the idea that everyone should trade this way, easily, and on mobile. It was a combination of meeting people that are not in finance and not having the tools I was used to having on Wall Street.
Trigger is available now in the iTunes app store and will be updated with new features throughout the summer, such as automatic trading execution and combinations of triggers.
View Comments and Join the Discussion!
Posted-In: millennials Rachel MayerFintech News Top Stories Exclusives Personal Finance Interview Best of Benzinga