Exclusive: A Chat With Oz Pearlman, The Mentalist Of Wall Street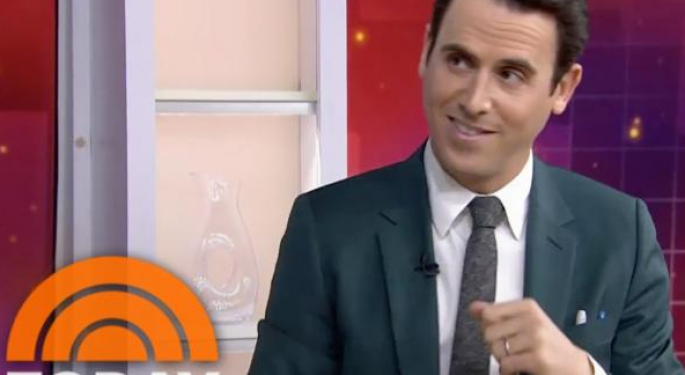 Every entrepreneur's path is different, but few can claim their journey to success included stops as a ditch-digger, a self-funded college education, a near-victory on "America's Got Talent", and a career on Wall Street that doesn't rely on the whims of the market.
Oz Pearlman, however, can boast of each of these accomplishments and more. Pearlman is a mentalist, which means he specializes in appearing to read minds and wowing audiences with sleights of hand. He performs for high-net-worth audiences around the world, and in doing so created an identity for himself as what CNBC dubbed the "Wall Street Mentalist."
"As a mentalist, I'm directing a movie, but the movie's happening in real time, and the movie's more like 'I get you to think what I want you to think or you think of things that you think are secret or I couldn't possibly know,'" Pearlman says of his performances.
Pearlman will be performing at the Benzinga Fintech Awards next week in NYC. In anticipation of his appearance, Benzinga caught up with the mentalist to discuss how his life took the course it did and how he magically paid for college. Pearlman had won the Long Island Marathon for the second year in a row the day before.
The Beginning
Pearlman started performing magic when he was just a kid, while working cleaning bathrooms at a metro Detroit bagel store. "Everybody thought they were hazing me, but I didn't mind it," Pearlman said with a laugh.
He got his start performing for wealthy clients at his next job as a country club busboy. "When I was 14, I was doing magic shows in restaurants. I'd say I've had anywhere from 1 to 3 jobs from age 15 and up."
Pearlman's entrepreneurial spirit, magical talents and ferocious intellect enabled him to pay his way through the University of Michigan starting at age 16.
Mental Magician
Pearlman isn't a magician in the spirit of David Blaine or Copperfield, however. His tricks are more mental, and therefore, hit the audience at a deeper level.
"A magic trick, like telling someone they picked the 5 of clubs, is cool, but nobody really cares about the 5 of clubs," says Pearlman. "When you tell somebody something about their child, or where they've traveled in the past that there's no way you could know, that's got so much more of an emotional hook than an inanimate object."
"I think the goal [of my shows] is to create a really memorable experience, something people are going to talk about for years to come," Pearlman said. "You want to create a memory, because so often, what do we do every day? We process a lot of digital media, we talk to people, we go to work, we go home, everything kinds of blend together. I want a moment that stands apart, where people start to wonder 'wow, how is he doing this?'
He concluded, "I want people to wonder what the capability and power of the mind is at the end of my show and look at me and feel that I'm likeable and relatable, but at the same moment wonder "but how did you really do that?" I want that little edginess."
Check out an exclusive Oz Pearlman appearance at the Benzinga Fintech Awards next week in New York City. Get your tickets here.
Posted-In: Benzinga Fintech Awards Oz PearlmanFintech Entrepreneurship Success Stories Exclusives Interview General Best of Benzinga
View Comments and Join the Discussion!