Meet Nicole Sherrod, One Of The People Judging The Future Of Fintech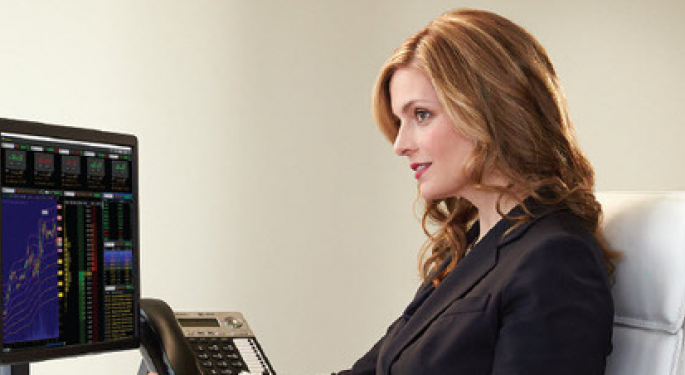 The 2016 Benzinga Fintech Awards is the only event in fintech dedicated to recognizing innovation in financial services and capital markets. Ahead of the May 24th awards show and gala, meet the industry leaders we tapped to determine the most innovative companies in fintech.
Who she is:
Nicole Sherrod, Managing Director of Trade, TD Amertitrade.
What excites her about fintech:
Sherrod: The art of the possible. As technology advances, the development conversation becomes less about what needs to be descoped from a project in an effort to get something into production. It's more about how you take that original, beautiful idea and build upon it to create something that really makes a meaningful difference to the end user. This shifting dynamic has been enabled by the evolution of technology, Big Data, the cloud, big data clouds, etc.
When I talk to our clients, I find tremendous satisfaction in the notion that the technology that we are delivering is making a difference in people's lives. The fintech community is building the lens that people have into the markets. We have the power, if we do it right, to help people enjoy a better quality of life and through great technology we can deliver that to everyday Americans at scale.
What characteristics do successful, or soon to be successful, fintech companies have?
Sherrod: A company is, on the most simplistic level, a group of people. And the best fintech companies are those that have people with significant experience in the financial markets. You can't build great technology in finance without a deep understanding of our markets. And to further that, you have to know your end user, how he is wired, what his financial dreams are, and how you can deliver a solution that is so powerful that, in a world where consumers expect content to be free, users are willing to pay for your solution because it brings a different level of insight not available anywhere else.
What's the biggest challenge for companies in fintech?
Sherrod: I pitch technology solutions daily. This space has never been more competitive. Our prospects all think that everything looks the same so it's increasingly difficult to stand out from the crowd. In addition, monetization continues to be a very real struggle. The notion of "If you build it they will come" just doesn't work in this space. You need a sound strategy and a business plan which provides a concrete path towards monetization.
Why she is looking forward to the BZ Awards:
Sherrod: Last year's awards sparked a great deal of thought for our team. As technologists, we need to keep the creative juices flowing and this is a great event for that. Also, we're talent scouts and this event provides a super-efficient opportunity to evaluate everything and everyone who is playing in the space.
In addition, everyone on the Street loves Benzinga – and in particular Jason Raznick. Jason has a tremendous network and he's one of the few people in the space who is able to pull so many people in finance from so many business capacities into one room. I met people I had always wanted to meet and expanded my network as a result of this event. In addition, the awards have become highly coveted. Winning a Benzinga Fintech award allows us to evidence our technology innovation. It gives us some cache as a disruptor. And finally, it was a ton of fun.
Want to network with Nicole? You can next week at the Benzinga Fintech Awards! Buy your tickets today!
Posted-In: Fintech Startups Tech Interview Best of Benzinga
View Comments and Join the Discussion!