Tracking Stock Sentiment Just Got Way Easier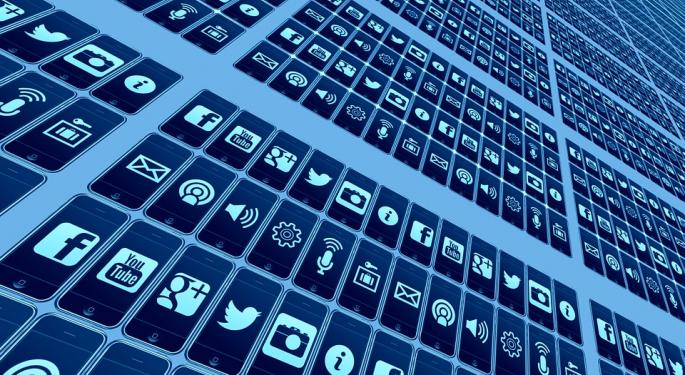 With the 2016 Benzinga Fintech Awards right around the corner next Tuesday, we're talking to some of the most interesting industry leaders in fintech before they appear at the event.
Meet Chris Camillo, co-founder of TickerTags. He's been a social arbitrage dealer for over a decade. He got his start by extracting information from social media outlets to identify products, cultural movements, and new technologies. TickerTags, is an online platform specifically geared towards the finance industry. Rather than having to search through Twitter, Inc. (NASDAQ: TWTR) or StockTwits, TickerTags identifies anything potentially meaningful to a publically traded asset.
What is TickerTags?
TickerTags is a social listing platform that allows you to read into the successes, failures, and conversations of publicly traded companies in real time. Said Camillo: "The way that it works is we attempt to identify anything that is meaningful, has potential to be meaningful to any publicly traded asset, and we organize those things as tags inside of Ticker Library, so each publicly traded ticker has a library of tags and those tags could be the names of key products or brands."
Why he's excited about fintech in the capital markets:
"I've always said that capital markets fintech has kind of been like the redheaded stepchild of the fintech world. Everyone's into payments or banking; there just hasn't been a lot of action on this space. Everyone is still very small though, unlike other areas of fintech where you see these massive rounds. I think it's okay that we haven't seen that yet because we're still on a level that I would call experimentation. We have a little more time to ensure that the productization of all this technology is right for the industry. I do think in the next couple of years you will see some acceleration in capital markets of fintech."
Why he's looking forward to the Benzinga Fintech Awards:
"It is by far the most fun conference we've been to. When we left last year I said, 'Hey, we're going to come back. We're going to do this next year, and we're going to bring the whole company" because I wanted all of our employees to experience that. So we're coming back this year and we're bringing all of our employees. If there's one conference I think they can feel the energy and excitement of what's to come, I think the [Benzinga Fintech Awards] is that.
Interested in attending the Benzinga Fintech Awards and meeting companies like TickerTags? Time is running out! Buy your tickets here.
View Comments and Join the Discussion!