The Big Players Are Getting Into Fintech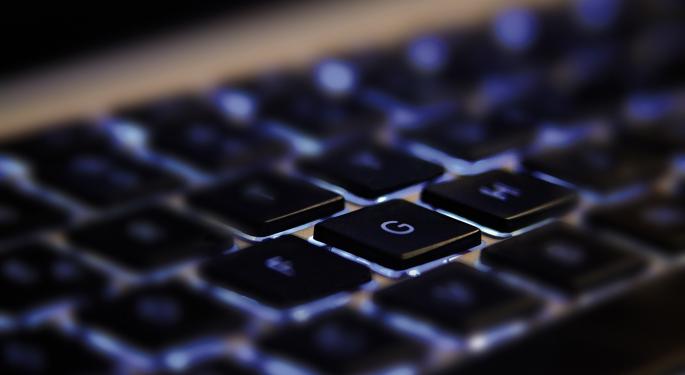 The fintech sphere grows larger every day with new startups and investments. Funding for VC-backed fintech companies hit an all-time high of $13.8 billion in 2015, up 106 percent versus 2014's total of $6.7 billion, according to a report by KPMG International.
Now, some tried and true big players are also getting their feet in the fintech door.
Manage Your Trades Any Time, Anywhere
TD Ameritrade (NASDAQ: AMTD) has been an innovator in the brokerage space for many years, and continues to incorporate fintech innovation in its brokerage platforms.
Mobile Trader, an open-access web platform, allows advisors to see all their clients' investments on one dashboard and enables clients to chat on the app with advisors.
Related Link: 3 Ways Fintech Companies Can Help You Save
The marketplace for mobile investing continues to grow by leaps and bounds with the implementation of mobile platforms for trading. According to Barron's in September 2015, nearly 18 percent of all trades at TD Ameritrade were placed via mobile devices, and about 250,000 customers log in through their phones or tablets on an average day.
According to TD Ameritrade Managing Director Nicole Sherrod, "As an incumbent in this space, sometimes we struggle to gain recognition for the innovative technology we are building just by virtue of the fact that we aren't a startup. Competing against the entire fintech community [at the BZ Awards] gives us a chance to show the industry that we are a force to be reckoned with in the technology space."
Fintech And The Capital Markets
Another big player getting into fintech is NASDAQ (NASDAQ: IXIC), which invested in the power of analytics in 2010 with the purchase of the Australian-based SMARTS Trade Surveillance Technology, which moderates market security. SMARTS uses big data analytics to keep marketplaces ahead of the traders working within them, leveling the playing field.
Brandon Tepper, senior managing director of Global Information Systems, said in an interview with Benzinga that NASDAQ is launching a blockchain product called Linq.
Linq is a blockchain-based platform that will expedite trade settlements for transactions in public markets.
"Linq is currently being beta-tested with several private companies through the Nasdaq Private Market," said Tepper. "Linq plans to be the first product to demonstrate how asset trading could be managed digitally through the use of blockchain-based platforms."
Banks Innovating With Fintech
JPMorgan Chase & Co. (NYSE: JPM) has recently expanded its fintech resources by hiring more than 1,000 employees in its Delaware office to fund its growing financial technology unit.
According to the Delaware Business Times, JPMorgan invested $200 million in capital investments to aid its workforce in the state.
If you want to learn more about some of the biggest names in the fintech sphere, check out TD Ameritrade and Nasdaq at the 2016 Benzinga Fintech Awards in New York City May 24 or email events@benzinga.com about how to get involved.
Posted-In: Brandon Tepper KPMG International Mobile Trader Nicole SherrodFintech Tech Best of Benzinga
View Comments and Join the Discussion!