Fintech Companies Are Helping You Manage Your Money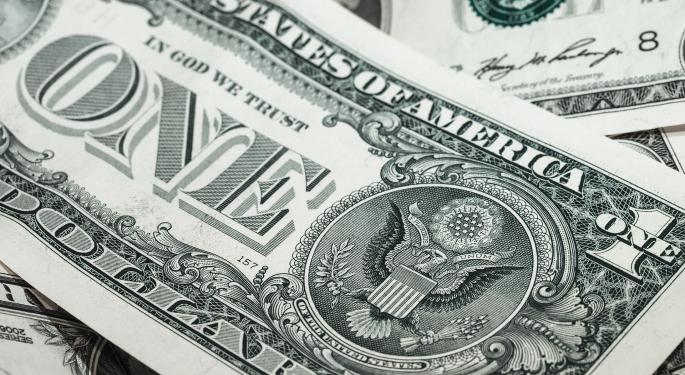 The checkbook was exnayed by the debit card years ago. Anyone can do their taxes now with QuickBooks. For decades, the Internet has given retail investors access to information once accessible only to Wall Street traders.
Now, the technological advances of fintech are changing the wealth management industry.
Managing money might seem like a simple task. You just keep track of your investment and see how they do, right? Ostensibly, it should be as easy as money in, money out.
Yet, it's a really complicated task. There's a reason people hire experts called money managers, and their task has gotten even more complicated as a deluge of data makes investing decisions cloudy.
Related Link: Cut Through The Noise: Investing With Big Data
But fintech is shaking up money management just like every other aspect of finance. The fintech space is seeing companies gaining popularity with users because they're providing services to simplify the approach to money management.
Over $13.8 billion was invested in fintech companies globally in 2015, according to CBInsights' report on fintech. That report found that personal finance management is one of the top four categories in which VCs are investing.
Who's Helping?
ClearServe, for example, is proving that the key to management success may just come down to clarity of data. ClearServe helps money managers sort through layers of data to make accurate decisions with your money.
Creating transparency for your money manager is the beauty of fintech. It gives them more time to get returns for you.
When it comes to helping financial advisors, Foliodynamix is another player in the fintech sphere. It's raised nearly $25 million in its previous two rounds, according to Crunchbase.
Foliodynamix has a synergized approach to managing money -- it has a singular cloud dashboard. It provides one system for advisors to manage portfolios throughout the investment lifecycle. You can check out its platform at the Benzinga Fintech Awards later this month in New York City.
Many wealth managers are still working with outdated infrastructure, or systems cobbled together over years of upgrades. Fintech companies offer full-solution software that can help your manager make better decisions -- making you richer.
Posted-In: Benzinga Fintech Awards CB Insights ClearServe FoliodynamixFintech Entrepreneurship Personal Finance Best of Benzinga
View Comments and Join the Discussion!