Meet One Of The People Judging The Future Of Fintech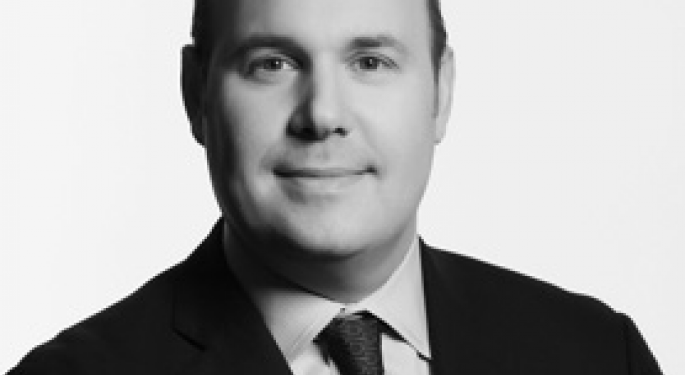 The 2016 Benzinga Fintech Awards is the only event in fintech dedicated to recognizing innovation in financial services and capital markets. Ahead of the May 24th awards show and gala, meet the industry leaders we tapped to determine the most innovative companies in fintech.
Who he is:
Ross Garon, managing director of Point72 Asset Management and head of Cubist Systematic Strategies
What he looks for in a fintech company:
A lot of the most compelling ideas in the fintech arena are applying technologies that were maybe not widespread 10 or 20 years ago to solve classical problems. And then also problems that we didn't even know we had 20 years ago. There are great ideas that solve problems in new ways, and there are great ideas that solve problems that we didn't even know we had until they came along.
What's the biggest challenge for fintech companies trying to scale?
I think most products in this space are sold, not bought. There are a lot of ideas which sound great on paper but then you find out the sales process is too hard. I think many successful firms in the fintech space have found that one of their first hires is the person who figures out what the sales strategy is going to be for the product. There are a lot of people that have great products but failed because they didn't understand what the client base truly wanted or how to close the gap on the sales cycle.
What's his No. 1 piece of advice for young fintech startups:
Attack the problem of how you're going to sell the product early, and bring in the people who truly understand how the customers make their decision.
Why he's excited about the Benzinga Fintech Awards:
For me it's an incredibly exciting and efficient way to be exposed to a lot of mind-expanding ideas all in one place. So I'm really excited about that.
View Comments and Join the Discussion!