TechCrunch Looks At FinTech's $138 Billion Opportunity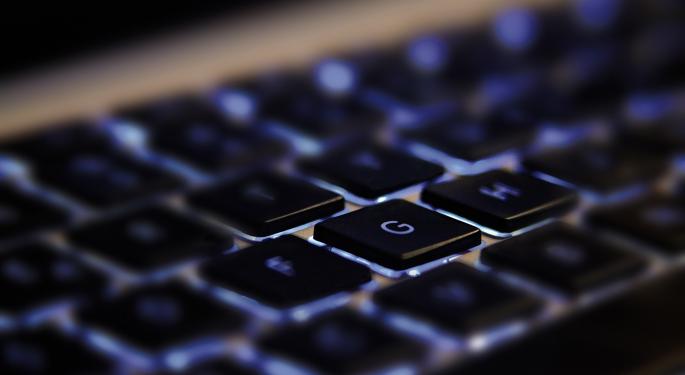 FinTech is kind of a big deal. However, the actual market value of this sector is far from being realized. TechCrunch estimates the potential market opportunity to be $138 billion for just one highly-focused area.
"Fintech is in the midst of a golden age of investment and innovation," TechCruch said. "According to KPMG and CB Insights, investments in fintech startups doubled between 2014 and 2015, to $114 billion. However, comparatively little of this money has been focused on the $138 billion market opportunity to disrupt alternative financial services in the United States."
Why $138 Billion?
The Center for Financial Services Innovation (CFSI) conducted a report, calculating that within the financial health opportunity sector, "financially underserved American consumers spent $138 billion in fees and interest revenue in 2014, generated from a volume of $1.6 trillion in financial activity."
Related Link: 2015 Pulse Of FinTech Report: The Industry Is 'Maturing'
CFSI's Eva Wolkowitz and Theresa Schmall explained, "Findings indicate a continually growing marketplace that expanded 7.6 percent during 2014, demonstrating significant market opportunities for financial institutions and investors that aim to develop high-quality, affordable solutions to address the financial health of underserved consumers. The market is projected to grow by 6.8 percent from 2014 to 2015 reaching total revenue of $147 billion."
The Virtually Untapped Market: Alternative Financial Services
TechCrunch contributor Ryan Falvey addressed this gap in the market, "This lack of focus is damaging America's financial health. So why hasn't fintech done more to meet this vast market need?"
Falvey listed a few reasons, from the amount of effort needed to overcome the unique requirements in the consumer financial services to the legal requirements and regulations entrepreneurs face. "Beyond the more obvious deterrents, traditional accelerator models are often not sufficiently long enough – or focused enough – to give founders the time, resources and insight required to launch products and see them scale."
In order to begin addressing this concern, CFSI and JPMorgan have formed a "Financial Solutions Lab," of which Falvey is the managing director.
"Our first program, launched in June 2015, sought companies who had solutions that could help Americans better manage household cash flows. One year in, the companies in the Lab have added well over 100,000 new users and raised more than $80 million in additional capital. Most importantly, consumers are benefiting: Across the user base of our companies, savings rates are up, credit scores are increasing and debt loads are declining."
Looking Forward
Falvey outlined just a few areas within the subsector of alternative financial services that could help lead to disruption of the magnitude CFSI has calculated. From expected and unexpected financial hardships to insurance and consumer technology, Falvey addressed the expanse of the field, "A better future of consumer financial services is possible – one where providers compete on the ability to their products to improve the financial health of their consumers. But for that reality to come to fruition, all of us in fintech – financial institutions, regulators, founders and investors – need to recognize the financial health problem American consumers are facing and work together to realize the innovation that's possible."
"Can we do it? That's the $138 billion question."
Posted-In: CB Insights CFSI Eva Wolkowitz FintechFintech Top Stories Startups Personal Finance Best of Benzinga
View Comments and Join the Discussion!