5 Inexpensive And Unexpected Places To Retire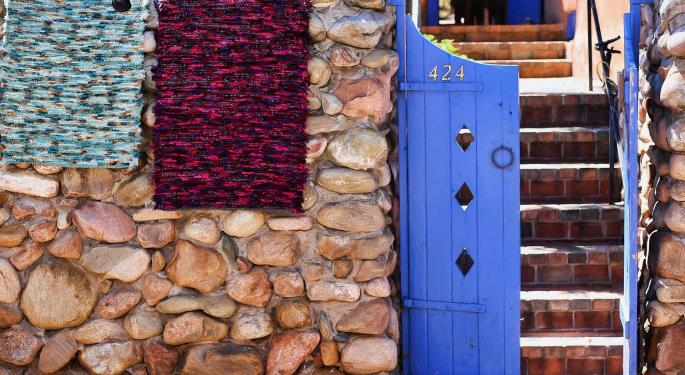 Want to worry less about finances and have an atypical experience during your retirement? Check out these five locales that could really let you relax.
Albuquerque, New Mexico
With a median home sale price under $200,000, Albuquerque offers various unique options for seniors. Surrounded by scenic mountains, the city has several senior clubs, and seniors can take classes at the University of New Mexico for just $5 a credit hour. Albuquerque is also the perfect place for those who want to avoid the humidity of Florida and prefer dry heat.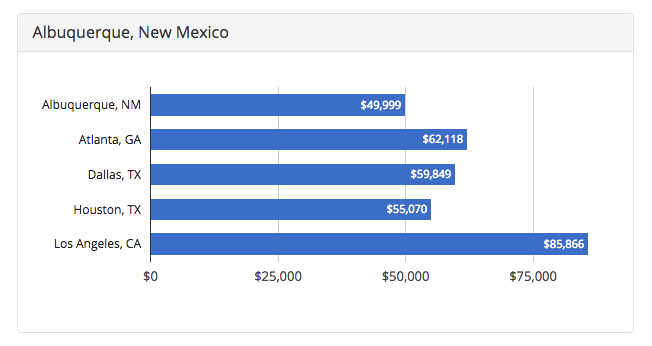 Source: Expert Salary.
Buffalo, New York
The senior snowbird will enjoy small-town Buffalo. Quaint and quiet, Buffalo has a cost of living below the national average, and U.S. News and World Report both found that many seniors paid around $600 for rent in 2014. Located on the northern border of upstate New York, Buffalo is just minutes away from Niagara Falls and mere hours from Stratford, Ontario. The city also offers a senior discount on purchases made at local businesses through a government-backed card program.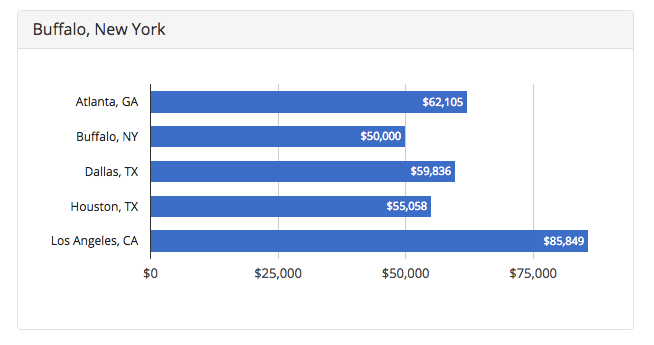 Source: Expert Salary.
Franklin, Tennessee
Near Nashville and voted by the "Today Show" as one of America's greatest main streets in 2016, Franklin's southern charm is sure to appeal to retirees. The city works to preserve its historic nature and foster a community feel. Franklin benefits from four seasons, but winters are relatively mild. Additionally, Franklin's taxes and crime rates are low.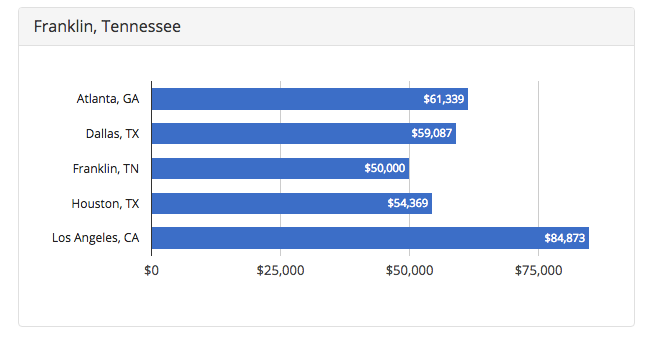 Source: Expert Salary.
St. Joseph, Michigan
St. Joseph's cost of living is less than the average national cost of living. Simultaneously, this small town's strategic and regulated growth has the potential to yield a high return on property investment. Located on the edge of Lake Michigan and about an hour from Chicago, its small town American charm is within a short train ride of an urban evening out. Stroll along the downtown streets framed by canals and harbors in the summer, hit the golf course in the spring, visit a local winery or brewery in the fall and head out to a nearby ski resort in the winter.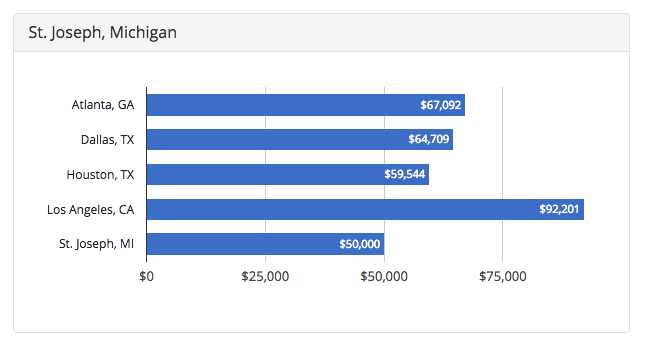 Source: Expert Salary.
McAllen, Texas
One of the least expensive places to live in the United States, McAllen has a dry climate. Many retirees prefer an overall warmer climate, and McAllen offers exactly that. The city, which rests at Texas' southern tip, does not enforce a levy tax on income. Last year, the median cost of housing, including mortgage, for seniors 65 and older was $860.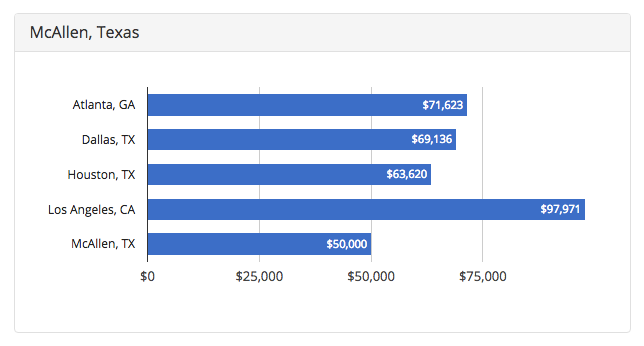 Source: Expert Salary.
The embedded graphs above provide a cost of living comparison for each of these five cities against four other American cities. As detailed by the graphs, a salary of $50,000 in Albuquerque, Buffalo, Franklin, St. Joseph and McAllen can buy one a similar lifestyle to someone with a higher income living in another city. In short, overall, you get more for your money by retiring in one of the cities highlighted in this article.
Retiring can be overwhelming. Consider these location options to bolster your fiscal stability and enjoy a unique retirement. Consult with your financial advisor as you navigate your life post career.
Posted-In: Retirees retirement USAAPersonal Finance General Best of Benzinga
View Comments and Join the Discussion!