Why Netflix Won't Be Harmed By Google's Paid Streaming Video Service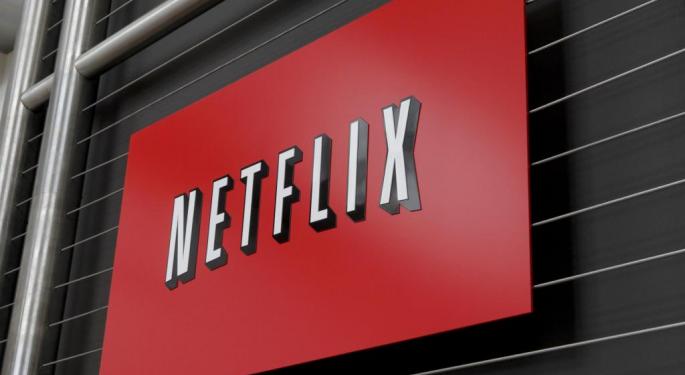 Google Inc (NASDAQ: GOOG) is reportedly launching a paid streaming video service (under the YouTube banner) that will compete more directly with Netflix, Inc. (NASDAQ: NFLX).
Despite the media hoopla, Albert Fried & Company analyst Rich Tullo does not think the two companies will end up competing.
"It really shouldn't be considered, in my view, a competitor to Netflix because it is its own new media type," Tullo, Albert Fried's director of research, told Benzinga. "It's to TV what magazines are to books."
Tullo said that the new service will be about "providing economics to a class of people that post stuff on YouTube and make money off of it." He cited Khan Academy as an example, noting that video producers can "pull down between $200,000 and $800,000 a year by posting videos and developing a following on YouTube."
"It's one of the great untold stories of media," he said. "Also, music artists make a lot of money on YouTube. But it's kind of mixed in with a lot of unprofessional content."
The new service could fix that problem.
"This provides a platform with different economics that may be superior," Tullo added. "If you have a good following, something like the Khan Academy, I might pay $3.99 for one of his lectures I'm interested in. It provides those kinds of economics for folks who have the power to charge a subscription."
Related Link: Most Netflix Subscribers Still Pay For Cable, Satellite Service
A Different Strategy
Tullo explained how Google's strategy differs from Netflix.
"They're enabling technology and that's where they're going with this," he said. "Other than the fact of providing a platform for Google Play to sell streams of NFL games, I think they're quite happy not getting into content licenses and letting the content players use their platform how they want to use them."
Case in point: Tullo said Google would not have any interest in buying a media site.
"They want your headlines to drive search activity online," he added. "They want the same thing with video media."
Disclosure: At the time of this writing, Louis Bedigian had no position in the equities mentioned in this report.
Posted-In: Albert Fried & Company Google Netflix Rich Tullo YouTubeExclusives Tech Interview Best of Benzinga
View Comments and Join the Discussion!