Weekly Tech Highlights: How Apple, Tesla And Google Could Dominate The Auto Industry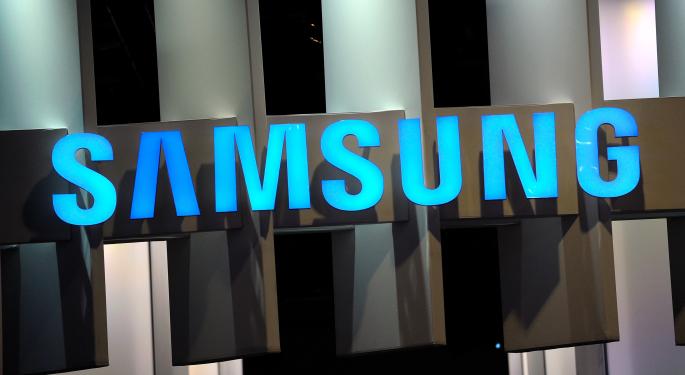 Now that earnings season has more or less come to a close, it's time for the rumor mill to bring us a plethora of goodies.
And with that came a plethora of opinions from numerous analysts.
Three Tech Giants Could Dominate The Auto Industry
Global Equities Research analyst Trip Chowdhry thinks the auto industry is ripe for disruption. He told Benzinga that Tesla Motors Inc (NASDAQ: TSLA), Apple Inc. (NASDAQ: AAPL) and Google Inc (NASDAQ: GOOG) could dethrone several industry stalwarts, including General Motors Company (NYSE: GM) and Ford Motor Company (NYSE: F).
"I think these auto companies -- Porsche, BMW, GM, Ford -- will be pretty much out of business in five to 10 years from now unless these companies fire their CEOs and hire a 20- to 30-year-old smart, aggressive, visionary entrepreneur to run the company," Chowdhry warned. "That is their only solution. Not MBAs from Harvard or other business schools should be running these companies anymore."
Related Link: The Rumored Apple Car Initiative: 6 Things Investors Must Know
Samsung Acquired A Promising Startup…
SAMSUNG ELECT LTD(F) (OTC: SSNLF) picked up an interesting startup this week: LoopPay.
The company developed a way for mobile phones to interface with approximately 90 percent (10 million) of the point-of-sale terminals at retail.
"We're very excited about the acquisition," Will Graylin, co-founder and CEO of LoopPay, told Benzinga. "I think this is really the next big stage for us to play on. Exciting times ahead for us."
…But Analysts Don't Think Apple Needs To Worry
"I think the technology of this stuff is totally useless," Chowdhry told Benzinga. "Google has learned from the mistakes it made with Google Wallet. Apple already knows the value is having a secure element in the device. I don't think the company Samsung has acquired is any good."
Apple's Car In 2020?
Could Apple bring a car to market in five years?
"Money speeds things up a heck of a lot," Sean Udall, CIO of Quantum Trading Strategies and author of The TechStrat Report, told Benzinga. "If [Apple] uses certain technology, certain partnerships, they could be making a car in two or three years."
Hackathons Could Rise In South Korea
South Korea could get a major boost this summer, thanks to Global Hackathon Seoul.
"It will definitely be an interesting event," Steven Baek, director of marketing at FuturePlay, told Benzinga. "I think the government has been doing a lot in the Korean startup world to support the growth of startups in Korea. This will actually create an influx of hackathons in Korea, too."
Disclosure: At the time of this writing, Louis Bedigian had no position in the equities mentioned in this report.
Posted-In: Apple FuturePlay Global Equities Research Global Hackathon Seoul Google LoopPayExclusives Tech Best of Benzinga
View Comments and Join the Discussion!