Could The Apple Car Rumors Hurt Investors? This Expert Explains How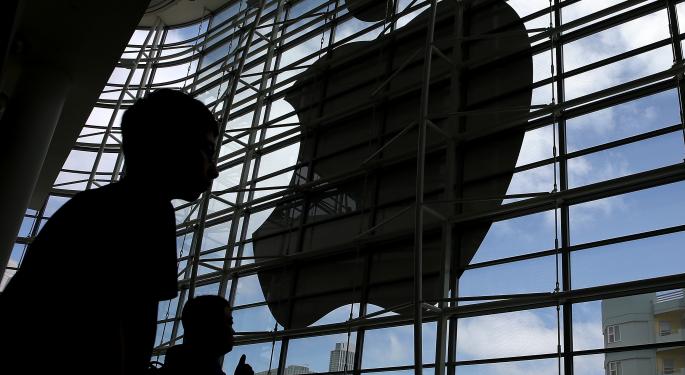 Will the Apple Car rumors hurt investors? It could -- Sean Udall, CIO of Quantum Trading Strategies and author of The TechStrat Report, explains how.
"Here's a little lesson," Udall told Benzinga. "If people start getting way too enthused about Apple and products that are anywhere from three, five, 10 or 20 years away, that's your first warning sign that you better start thinking about taking at least some off the table."
Udall isn't suggesting that investors bail on Apple Inc. (NASDAQ: AAPL) today. He reiterated his belief that the company is going to $150.
"I raised my Apple target by about $22," he said. "Basically I'm doing that because I gotta embed a certain amount of revenue and earnings for the coming watch product and for Apple Pay."
Regardless, investors need to be prepared.
"When people start talking about an Apple Car and [how] that's absolutely a reason for the stock price to go up, that's kind of dumb," said Udall. "There's no better way for me to say it: You're starting to get stupid. If Apple starts moving up in gobs, five or seven or 10 points -- because of cars and drones and flying saucers and things like that -- I'm going to be selling the stock and find something else. Because that's when people start to get stupid about it."
Related Link: The Rumored Apple Car Initiative: 6 Things Investors Must Know
Trouble Ahead?
Udall said that Apple could "move into a phase" like the one he previously described.
"I don't think we're in that phase right now," he said. "Apple is pretty clear that they believe in the connected car. Basically, they could even put in the tablet interface into the car. I think that's all the stuff they're working on. As far as the vans you see driving around, I'm 99.8 percent sure that's mapping technology being deployed and helping the Apple mapping program."
Experiments Do Not Equal Products
Udall can envision a world where Apple experiments with self-driving auto tech, but that may be as far as it goes.
"Google's in there," he said. "A lot of people are in there. But my guess is Apple is going to be in that space as a technology facilitator and selling software."
In the end, every tech company wants self-driving cars to take over.
"Apple would love it if it cars did drive everybody around and people could literally spend time on their iPhones or iPads," said Udall. "That's what Apple wants. Apple would love self-driving car technology and for people to be able to use their Apple devices during their one-hour commute."
Disclosure: At the time of this writing, Louis Bedigian had no position in the equities mentioned in this report.
Posted-In: Apple Car Google iCar Sean UdallExclusives Tech Best of Benzinga
View Comments and Join the Discussion!