Former Facebook Foes Prepare To Divulge On Winklevoss Bitcoin ETF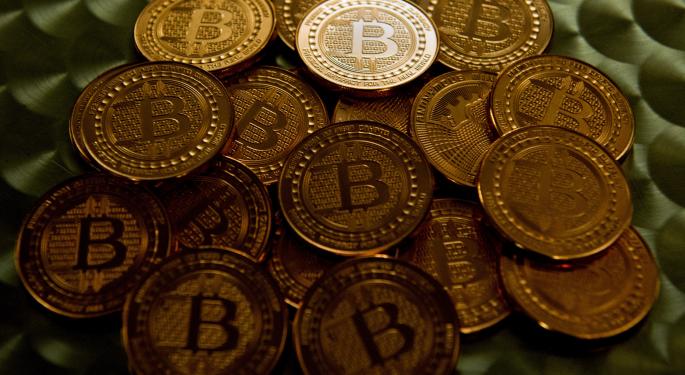 Not much has changed in the status of the Winklevoss Bitcoin Trust over the last six months since Cameron and Tyler Winklevoss updated their SEC filing to reflect a commitment to trading on the NASDAQ exchange.
This proposed ETF is designed to track a proprietary and newly established index of the renowned digital currency called the "Winkdex."
However, the twins (of Facebook fame), recently conducted an interview with ETF.com regarding the risks and opportunities of this first-of-its-kind fund.
Related Link: Bitcoin ETF Inching Closer To Reality
Winklevoss ETF Would Be Unlike Any Other
The new ETF, if approved by the Securities and Exchange Commission, will function similarly to the SPDR Gold Trust (ETF) (NYSE: GLD) as a bitcoin repository that tracks a published index of daily price movement. The goal is to help bring this digital currency into the mainstream by helping establish regulations and more consistent trading across the global marketplace.
The SEC appears to be taking its time to review this unique product to ensure it doesn't pose significant structural risks to investors. The initial S-1 registration statement was filed July 1, 2013, and subsequent amendments have been updated on a regular basis since that date.
The brothers acknowledged in the interview that investing in this new format does carry significant risks, including those that are unique to bitcoin itself. However, it can ultimately be beneficial for those that are interested in investing in bitcoins without the ability to access, store and protect them on their own.
Two Years Of S-1 Updates And More Details To Come
According to ETF.com, the Winklevoss twins will also be presenting additional details on their plans at the upcoming Inside ETFs conference in January. That may shed more light on the current status of the regulatory process, lessons learned in this pioneering effort and any follow up ETFs planned in the future.
This should be one of the most closely watched ETFs moving through the regulatory process in years.
Posted-In: Bitcoin Cameron Winklevoss Facebook Tyler Winklevoss winklevossSpecialty ETFs New ETFs ETFs Best of Benzinga
View Comments and Join the Discussion!