New Actively Managed Global ETF From Arrow Funds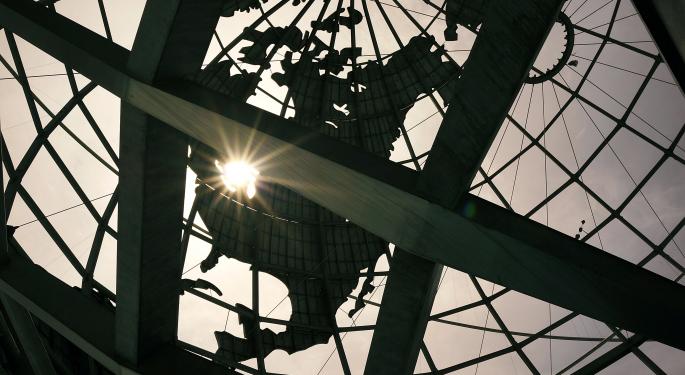 Arrow Funds will launch a new actively managed ETF this week. The ETF will be the second vehicle in the space for Arrow Funds, following the May 2012 launch of the Arrow Dow Jones Global Yield ETF (NYSE: GYLD).
The new ETF is the Arrow DWA Tactical ETF (NASDAQ: DWAT). The ETF is based on the Dorsey Wright Relative Strength Global Macro Model.
By taking a true diversified approach across several asset classes and investments based around the globe, the ETF could be a one-stop shop for investors and advisors seeking a tactical approach to the market.
Related Link: 3 Of The Most Oversold ETFs
Arrow Dow Jones Global Yield ETF
For a hint as to how the new fund will perform, consider the first Arrow Funds ETF, GYLD. GYLD provides performance comparable to that of the Dow Jones Global Composite Yield index.
GYLD is very diverse, with holdings that include global equities, global sovereign debt, global corporate debt, global alternative, global real estate, and global equity. As of October 7, none of GYLD's holdings exceeded 0.74 percent of the fund, and the top ten holdings combined represented 7.3 percent of the fund.
This kind of allocation removes any company-specific risk.
GYD has been able to garner $193 million in assets since its inception. A major attraction for investors is the current SEC yield of 5.88 percent, more than twice that of the 10-year Treasury bond. The dividend is paid out monthly, but varies from month-to-month.
The ETF was testing its all-time high in early September, before a pullback of nearly 7 percent. The fund is up 2 percent over the last 12 months, and is down 5 percent over the last six months. It boasts a slightly high expense ratio of 0.75 percent.
With the success of GYLD as far as assets under management since its inception, the new Arrow ETF should be able to grab the attention of investors looking for active management. The one issue that investors have with actively managed ETFs is the above-average expense ratio and the higher turnover.
Only time will tell if DWAT can overcome the concerns and follow the path of GYLD.
Posted-In: Arrow Funds DWAT ETFsSpecialty ETFs New ETFs Trading Ideas ETFs Best of Benzinga
View Comments and Join the Discussion!