Best And Worst ETFs Of The Week Amid Retail Surge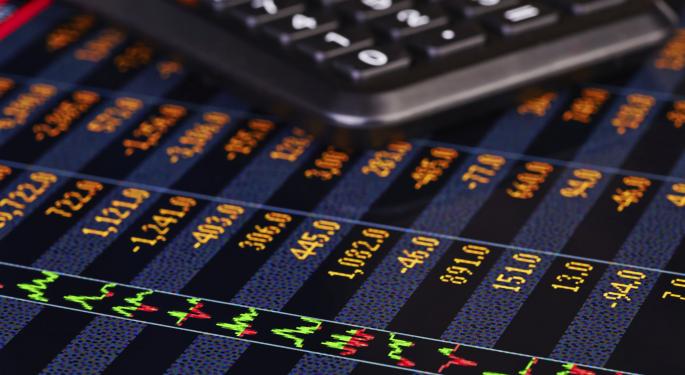 The stock market traded in a narrow sideways range for the majority of the week, which continues to show equities are digesting earnings and economic data in stride.
On Friday, retail sales data confirmed a stronger-than-expected October with a net gain of 0.3 percent. When coupled with an above average earnings announcement from mega-retailer Wal-Mart Stores, Inc. (NYSE: WMT), the stage is set for a strong fourth quarter in consumer spending.
The following ETFs represent a sample of the best- and worst-performing funds over last week.
Related Link: Sector ETFs For A Happy Holiday Season
BEST: Uranium Stocks
After hitting an all-time low earlier this month, the Global X Uranium ETF (NYSE: URA) took flight this week with a gain of more than 6 percent. This ETF is now 25 percent off its low and exploding higher as its largest holding in Cameco Corporation (NYSE: CCJ) was boosted by news that Japan is restarting several nuclear power plants.
URA tracks 25 global companies engaged in mining, refinement, exploration and manufacturing of the uranium industry. CCJ represents over 22 percent of the total asset allocation of the $241 million fund because of its dominant size and industry position.
While the short-term momentum in URA is encouraging, this ETF still has some ground to make up to regain its 2014 highs and convince investors that the trend has changed.
WORST: Natural Gas Prices
Last week, natural gas was on the best performing ETFs in the commodity space as prices were carried higher by strong fundamental data. However, those gains were short-lived as the United States Natural Gas Fund (NYSE: UNG) fell nearly 8 percent this week.
UNG tracks an underlying portfolio of natural gas futures prices traded on the NYMEX exchange. This ETF will likely be fighting a tug of war for the foreseeable future between cold weather conditions supporting prices and an overall deflationary environment for liquid commodities.
Despite the wide swings in price this year, UNG is sitting on a modest gain of 2 percent in 2014.
View Comments and Join the Discussion!
Posted-In: Sector ETFs Specialty ETFs ETFs Best of Benzinga