The New Emerging Market Internet ETF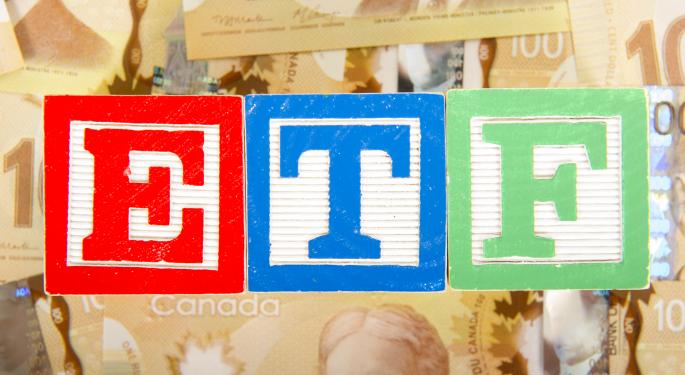 The first ETF to concentrate solely on the niche Internet and e-commerce in the emerging markets launched this week. The Emerging Markets Internet and Ecommerce ETF (NYSE: EMQQ) began trading on Thursday on the NYSE Arca Exchange.
The new ETF is designed to give investors exposure to e-commerce sectors in emerging markets, one of the fastest-growing markets around the globe. Big Tree Capital, an investment company that specializes in frontier and emerging markets, created the index that the ETF tracks.
The ETF is composed of 42 global companies with 31 are U.S. venture-capital-backed and 31 trade on the NYSE or NASDAQ exchanges. There are no state-owned enterprises in the ETF's portfolio, making it unique compared to other top emerging market ETFs.
Related Link: Retail ETFs Hitting Highs Ahead Of Holidays
The top five holdings include:
Alibaba Group Holding Ltd (NYSE: BABA)
Tencent Holdings Ltd (OTC: TCTZF)
Naspers Holdings Ltd
JD.Com Inc(ADR)(NASDAQ: JD)
Baidu Inc (ADR)(NASDAQ: BIDU)
The Internet and e-commerce business model is a rather favorable one at this time, bypassing the traditional approach to consumption. The emerging market aspect of the ETF offers strong economic growth while the Internet and e-commerce offers exposure to a sector characterized by less debt and a younger population.
Big Tree Capital timed the release of its new ETF perfectly, two days after China's Singles Day (11/11), a sort of Valentine's Day for single people and the biggest online shopping day of the year for China. Alibaba, one of EMQQs top holdings, supported $9.3 billion in sales just on Singles Day alone.
Big Tree Capital CEO Kevin Carter had this to say about his firms new ETF: "The indexes used by the biggest Emerging Markets ETFs have lots of differences from the index tracked by EMQQ. They hold hundreds of state-owned companies including massive banks and oil companies, while most of Internet and e-commerce companies are excluded. The EMQQ index helps investors get more exposure to the growth of online consumption in the developing world."
Carter also noted that he believes emerging markets are severely under-weighted by American investors, accounting for only 2.5 percent of the average U.S. investors portfolio.
View Comments and Join the Discussion!
Posted-In: ETF Singles DaySector ETFs Emerging Markets Specialty ETFs New ETFs Markets ETFs Best of Benzinga