McDonald's Risky New Social Campaign And 3 Times Hashtags Backfired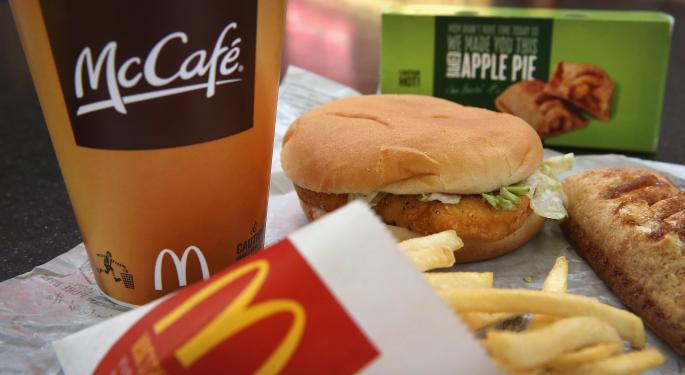 McDonald's Corporation (NYSE: MCD) is the biggest and perhaps most famous fast food chain in the world.
For as many people who enjoy McDonald's, there are theoretically an equal number who raise a skeptical eyebrow at the red, white and yellow donned clown called Ronald. What exactly is in a Big Mac? Does the company use real meat? What's with that pink slime?
On October 13 McDonald's answered critics by introducing a promotional campaign called "Our Food. Your Questions."
The campaign features webisodes and other social content that address real questions about the company's food. These questions are submitted by the public via Facebook Inc (NASDAQ: FB), Twitter Inc (NYSE: TWTR) and other social media venues. For a little added star power, the campaign features professional skeptic Grant Imahara, former host of Discovery Channel's "MythBusters."
One of the explanations actually has to do with the aforementioned pink slime, which the company says is a myth, as is the popularly circulated picture of "McDonald's Pink Goop."
Related Link: Is McDonald's Going Fast Casual?
The concern with such an open campaign is how McDonald's will handle the following potential issues. What happens if someone asks something that does not have a nice, tidy answer? Is the campaign more risky than the potential benefits the company stands to gain (a better perception among millennial customers)?
Of course, that remains to be seen, but here are some examples of publicity campaigns bolstered by Twitter that didn't go as planned.
#MCDStories
In early 2012, McDonald's sent out two tweets, attempting to highlight the hard work of its salt-of-the-earth suppliers, with the hashtag "#McDStories." Immediately, #McDStories started trending, but in a much less positive light. Here are a few examples of the tweets inspired by the hashtag:
I haven't been to McDonalds in years, because I'd rather eat my own diarrhea. #McDStories

— MUZZAFUZZA (@Muzzafuzza) January 18, 2012
"More than half a year since last McTerrible McFattening McMeal. I don't McMiss the McFood McOne McBit." #McDStories pic.twitter.com/hqFOdciV

— Toyin Adesanya (@toyinadesanya) January 24, 2012
#myNYPD
A similar gaffe happened when the New York Police Department decided to ask Twitter users to post pictures of themselves with police officers and include the hashtag #myNYPD. Obviously they underestimated the vitriol and contempt for authority that populates the Internet. For one example, one of the many tweets from Occupy Wall Street's account featured an image of a policeman wielding a baton against an unarmed protester and read
Here the #NYPD engages with its community members, changing hearts and minds one baton at a time. #myNYPD pic.twitter.com/GErbiFFDvY

— Occupy Wall Street (@OccupyWallStNYC) April 22, 2014
#skittles
Back in 2009, Skittles decided to give its webpage an overhaul and feature a live Twitter feed, which would show every tweet featuring the hashtag "#skittles". In a decision that would later be regretted, the company did not come up with any way to moderate the feed.
As such, the chaos that is Twitterverse took up residence on the Skittles' homepage, with strings of tweets making ridiculous statements about the candy. Here is an example of one of the perverse tweets that graced the homepage:
RT @greedysheed "You wouldn't believe it, but skittles are remarkably healthy, if your goal is to get diabetes & possibly aids… #skittles"

— Lil' Croissant (@TweetNerdyToMe) February 8, 201
Obviously some more thought should have been put in before that first step into the Twittersphere.
After the failure of #McDStories, #myNYPD and #skittles, McDonald's likely has mechanisms set in place for keeping the "Your Questions. Our Answers" campaign from getting out of hand. That being said, social media will likely never be without its trolls, those agents of chaos who post inappropriate, insulting, derogatory and otherwise indecent messages, either to prove a point or simply because they can.
McDonald's is right to continue engaging with social media, but it must learn to balance the preservation of its brand image with at least the appearance of promoting free speech.
Posted-In: mythbusters NYPD our food your questions skittlesTopics Restaurants Top Stories General Best of Benzinga
View Comments and Join the Discussion!