ETF Outlook for Friday, January 24, 2014 (ROBO, IYT, FXE, NGE)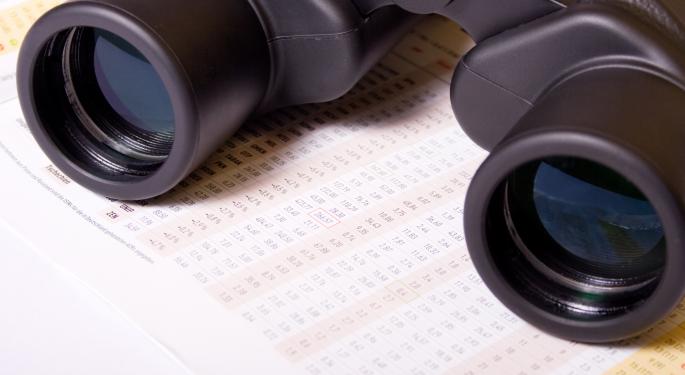 ETF Outlook for Friday, January 24, 2014
ROBO STOX Global Robotics and Automation Index ETF (NYSE: ROBO)
One of the top holdings in ROBO, Intuitive Surgical (NASDAQ: ISRG) reported earnings after the bell yesterday that showed both revenue and earnings falling from one year earlier.
The number of its cornerstone robotics surgical system, the da Vinci, fell to 138 in the fourth quarter versus 175 the same quarter last year. The stock is moving lower on the news. With ISRG in the top five holdings for ROBO it could lead to the ETF beginning the day on the defensive.
iShares Dow Jones Transportation Average Index ETF (NYSE: IYT)
While the Dow Jones Industrial Average closed at a five-week low, the transports added 0.3 percent yesterday to close at the highest price ever. The outperformance was led by a 16.5 percent gain in Gatx Corp (NYSE: GMT) to a new all-time high. The railroad stocks continued their strong year with three stocks in the sector closing in positive territory yesterday.
See also: Some Companies (And Their Ads) To Watch During the Super Bowl
The breakout to new highs was one of the few silver linings in yesterday's beat down of the bulls. The other factor that makes IYT attractive is the increase in volume over the last three days as the ETF have moved higher. The volume yesterday was the best of the year on a day that saw the ETF close at an all-time high; very bullish action.
Rydex CurrencyShares Euro ETF (NYSE: FXE)
A gap higher in the Euro versus the U.S. Dollar helped FXE close Thursday with a gain of 1.1 percent. This comes just a few days after the currency hit a two-month low versus the greenback. The reason for the breakout was better than expected PMI news for the eurozone along with Spain showing positive GDP for the second straight quarter.
Subpar economic news out of the American economy did not help matters for the U.S. dollar. The likelihood of the taper taking longer than expected is increasing, which is negative for the greenback.
Global X Nigeria Index ETF (NYSE: NGE)
The African country that has been gaining more attention from investors around the globe continues its current uptrend with a gain of 0.6 percent yesterday. Looked upon as an oil and gas play for years, the country is beginning to expand into other industries and with growth expected to be robust in the coming decade, the ETF is an interesting long-term opportunity.
The risk here is geopolitical uncertainty in the country and the region, however with big reward potential comes above-average risk.
View Comments and Join the Discussion!
Posted-In: ETF OutlookSector ETFs Specialty ETFs New ETFs Emerging Market ETFs Currency ETFs Pre-Market Outlook ETFs Best of Benzinga