ETF Outlook for Thursday, January 9, 2014 (USO, JO, XRT, TAN)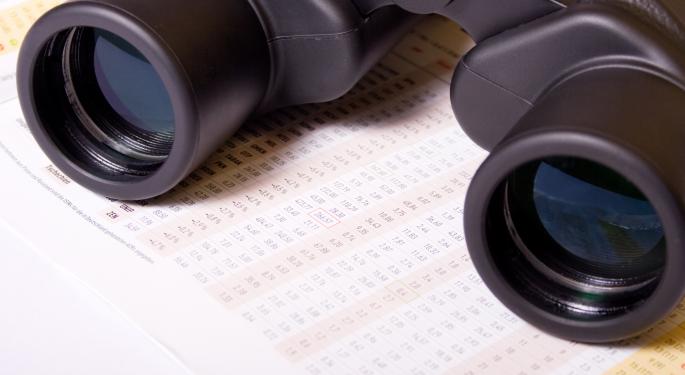 ETF Outlook for Thursday, January 9, 2014.
United States Oil ETF (NYSE: USO)
The price of oil will attempt to rebound Thursday after hitting a new multi-month low Wednesday. USO closed down 1.25 percent and was at the lowest closing price since May 2013.
With Libya increasing their oil output in the last few weeks it has put pressure on the price of oil. However, the recent deep freeze that has hit the U.S. could help the black gold rebound today and continue into the end of the week.
iPath Coffee ETN (NYSE: JO)
Rains in the coffee belt of Brazil have reached the highest level in 90 years and could disrupt the coffee supply around the globe. The price of coffee was on the rise the last few days and surged yet again yesterday.
See also: Sector ETFs Breaking Out (IBB, IHE, XLV, IAT, SKYY)
JO closed the session up 3.2 percent and is now up 17.2 percent from the November low. The longer-term chart of JO is bearish, but the rains in a key area of the world could disrupt the crops enough to keep pressure on prices for a few more weeks.
SPDR S&P Retail ETF (NYSE: XRT)
More negative news from the retail sector continues to hit the wires in the last 24 hours and investors are beginning to question the future of the sector. XRT is now down two percent in the last two weeks and is sitting on important support at the 50-day moving average.
The ETF was able to bounce off the same support level last month and the next couple of days will determine if the ETF can follow the same pattern. The 50-day moving average is at $86.50 and the ETF closed yesterday at $86.49/share.
Guggenheim Solar ETF (NYSE: TAN)
The niche solar ETF is set to open the day higher after a bullish call on one of the sectors leaders. SolarCity (NASDAQ: SCTY) is up three percent pre-market after research firm Baird called it the top pick for 2014.
The price target has been raised to $81 from $71; the stock closed yesterday at $66.18. SolarCity is the largest holding in TAN with an allocation of 6.3 percent. The ETF has been on a roller coaster ride for the last year, but the good news is that it has been moving higher and has rebounded from all the violent pullbacks.
Posted-In: ETF OutlookSector ETFs Specialty ETFs Pre-Market Outlook ETFs Best of Benzinga
View Comments and Join the Discussion!