ETF Outlook for Friday, January 3 (EPI, EWP, IYT, UUP)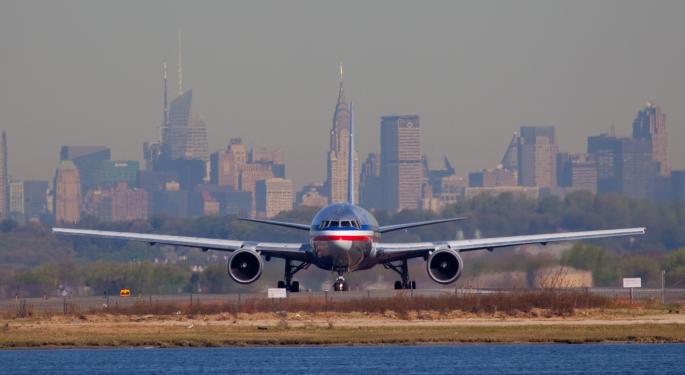 iShares MSCI Spain Index ETF (NYSE: EWP)
The monthly jobless claims fell by 107,600 in December in Spain, the second largest drop ever recorded. Just behind the 127,000 in June. The two solid numbers in the last six months could be a sign that the dismal employment picture in Spain could be improving. The country's stock market was up about 0.5 percent early this morning on the news. EWP will try and rebound today after falling 2.8 percent yesterday to kick off 2014. In 2013 the ETF was up 27 percent and finished the year near a multi-year high before Thursday's sell-off.
iShares Dow Jones Transportation Average Index ETF (NYSE: IYT)
A massive snowstorm hit the Northeast overnight and has wrecked havoc on the roads, rails, and air. Early this morning, JFK Airport was shut down due to lack of visibility; from Philadelphia to New England, any type of travel today will be hindered. IYT is composed of airlines, railroad, trucking, and logistic companies that will all be affected by a potential shutdown in the Northeast today. The ETF began the year with a 1.4 percent loss after gaining 40 percent in 2013.
Related: Treasuries Yields Rally, ETFs Fall (IEF, TLT, TBF)
PowerShares U.S. Dollar Index Bullish ETF (NYSE: UUP)
The U.S. Dollar struggled in 2013 with UUP losing 1.5 percent for the year. Yesterday, however, the ETF began 2014 with a bang as it gained 0.6 percent on the first trading day of the year. Investors from around the world rushed into the greenback on Thursday as they look at the U.S. as a safe bet. When comparing the growth potential and risk in the U.S. versus that of other countries, it appears the best bet would be the greenback.
WisdomTree India Earnings ETF (NYSE: EPI)
Indian Prime Minister Manmohan Singh announced he will retire next summer before the country's next general election. He has already announced a replacement, Rahul Gandhi, the son of a former slain PM. The Indian stock market was off about 0.5 percent and the Rupee was falling versus the U.S. Dollar. Indian shares were not alone in the red, as most of Asia was seeing lower prices after the drubbing of stocks on Wall Street on Thursday. Look for EPI to suffer again today after beginning the year with a drop of 4.1 percent yesterday. The ETF has been in a downtrend since 2010 and lost another 10 percent last year.
Posted-In: Sector ETFs Emerging Market ETFs Currency ETFs ETFs Best of Benzinga
View Comments and Join the Discussion!