ETF Outlook for Tuesday, November 26, 2013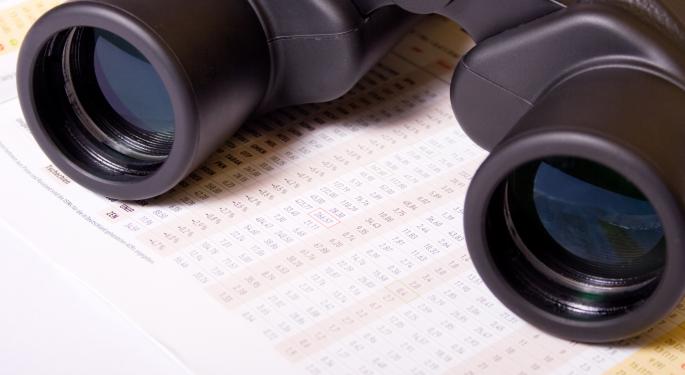 ETF Outlook for Tuesday, November 26, 2013
United States Brent Oil ETF (NYSE: BNO)
The oil futures only suffered minimal losses yesterday after opening down big on the news of the nuclear deal in Iran. BNO, which track brent crude close Monday with a loss of a penny and closed near two percent higher than the low of the session.
Brent crude is more closely tied to the Middle East and Iran and would likely fall if Iranian oil sanctions are lifted. The short-term deal that was agreed upon this weekend did not remove the oil sanctions and therefore the selling was short-lived. BNO is sitting one penny from a two-month closing high as of Monday's close.
iShares U.S. Oil & Gas Equipment & Services Index ETF (NYSE: IEZ)
Even though brent crude and West Texas crude only suffered small losses, the equipment and service stocks took a beating yesterday. IEZ, which has about one-third of its assets in Schlumberger (NYSE: SLB)and Halliburton (NYSE: HAL), lost 2.3 percent on Monday.
The selling was odd because a removal of the Iranian oil sanctions, which did not occur, should not have such a big affect on the niche energy sector. It is important to note that the selling yesterday was on big volume and the ETF closed below the 50-day moving average for the first time since August.
iShares NASDAQ Biotechnology Index ETF (NYSE: IBB)
The overall market was down slightly yesterday with only a few sectors closing in the green. The health care stocks, and in particular the biotech stocks were among the best performers. IBB gained 1 percent and is now sitting at a fresh all-time high. Year-to-date the ETF is up an amazing 62 percent.
Related: ETFs for Turkey Day (PBJ, IYT, XRT, TUR)
A big move in Biogen Idec (NASDAQ: BIIB) in the last two trading sessions, the ETFs biggest holding, has been the catalyst for the biotech breakout. There appears to be a clear path for the sector to move higher and buying on pullbacks should be the best strategy.
iShares U.S. Health Care Providers Index ETF (NYSE: IHF)
More news yesterday regarding Obamacare has been hitting the news outlets. There are studies that show a significant number of small and large companies will dump their employees into the exchanges. Some estimates range from 50 to 100 million employees losing their current insurance. If this is the case it could be good for health care insurance companies as these Americans will be forced into the exchanges, helping increase the number of insured.
It could also be looked at as a wash, but the more healthy people in the exchanges will help the insurers. IHF is a basket of insurers and health care providers. The ETF was up 0.85 percent on Monday as it closed at yet another record high. For the year IHF is up 36 percent.
Posted-In: Sector ETFs Commodities Pre-Market Outlook Markets ETFs Best of Benzinga
View Comments and Join the Discussion!