New Financial ETF Focusing on Covered Calls (HFIN)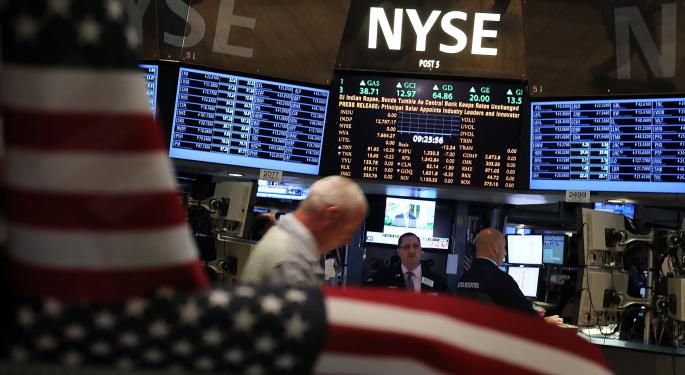 The gains in the overall stock market and in particularly the financial stocks have been well above normal during the bull market the last few years. But after such robust returns is it time for the bull market to slow and gains to become more modest?
If the answer is yes, then there is a strategy that Horizons ETF Management would like to offer to investors that involves financial stocks and covered calls. The newly launched Horizons S&P Financial Select Sector Covered Call ETF (NYSE: HFIN) combines investing in financial stocks and covered calls on the positions held.
The ETF invests in all the stocks that make up the underlying index and sells covered calls on up to 100 percent of each of the option-eligible positions. This strategy is designed to generate additional monthly income from the premiums collected from the call options.
According to Horizon, a typical covered call strategy should outperform during a bear market, range bound market, and modest bull market. During a powerful bull market, similar to what the U.S. has experiencing, the covered call strategy will likely underperform.
The one major issue with this type of strategy is that during a strong bull market the selling of covered calls will limit the upside of the underlying stocks. Even though the ETF sells out of the money calls, it could still sell the stock too early and therefore not profit from big rallies.
On the other hand, if the current bull market is getting long in the tooth and future gains begin to fall back into a normal range, this strategy could help the ETF outperform the overall market. An investor must decide if the best option is to own the financial stocks outright or to hedge the positions by writing covered calls.
The ETF will charge an expense ratio of 0.70 percent, which is higher than the norm, but is not bad considering the complex strategy it is implementing. There will be a monthly dividend distribution of the premiums brought in from selling the covered calls. There is no indication of what the dividend yield will be at this time and it is likely the payments will vary from month to month depending on the volatility of the market.
Overall HFIN is an interesting new option for investors that would like to obtain exposure to the financial stocks and would like to lower their risk in exchange for limited upside during a robust bull market. Considering the adverse feelings towards risk, HFIN should attract a good amount of assets in the coming weeks.
View Comments and Join the Discussion!
Posted-In: HFIN Horizons S&P Financial Select Sector Covered Call ETFSector ETFs Specialty ETFs New ETFs ETFs Best of Benzinga