3 ETFs to Profit from Global Urbanization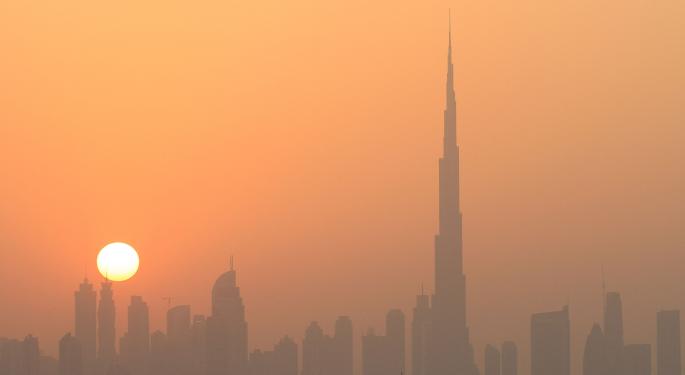 Investors should always look to profit from global trends. That's especially true since emerging markets around the world have been driving much of the global economic growth.
In its report, "Urban World: Cities and the Rise of the Consuming Class," the McKinsey Global Institute projects one billion people will enter the global consuming class by 2025 as a result of more living in cities. Three exchange traded funds that should profit from that mass migration are iPath DJ-UBS Copper (NYSE: JJC), Market Vectors Coal (NYSE: KOL), and Guggenheim Shipping (NYSE: SEA).
The McKinsey study estimates 600 cities around the world will generate almost two-thirds of global economic growth by 2025. And that statistic means a great deal of copper will be consumed. Copper is critical for the construction process in new buildings for pipes, wires, and other materials. The myriad of other needs for copper in a growing economy include power generation, heating systems, and many, many more uses. China and India, where much of the urban expansion will take place, are two of the world's biggest consumers of copper.
Coal provides most of the fuel already used for heating and electricity in China and other emerging market nations. Asia gobbles up about two-thirds of the world's coal, much of it imported. It is an ideal fuel source for emerging market cities, as it does not require the expensive network of pipelines needed for oil and natural gas.
It can also be carried in a sack or pushed in a cart. In just one example of the expanding market in Asia, demand for coal in Indonesia is expected to triple from 100 million tonnes to 300 million tonnes by 2030, according to the Indonesian Coal Mining Association.
Most of these commodities will have to be imported from overseas markets, with China as the largest consumer of both copper (about 40 percent) and coal (over 50 percent).
As a result, shipping should rebound along with the rise of the emerging market urban class. Coal and copper will have to be carried from mining operations in Australia, North America and Latin America to ports chiefly in Asia. The demand for coal transported by ships in Southeast Asia is expected to increase from 53 million tonnes in 2013 to 248 million tonnes in 2035, according to Wood Mackenzie, an energy consulting firm.
As economic growth in China rises, so too have share prices for Market Vector Coal, Guggenheim Shipping and iPath DJ-UBS Copper. Down more than 20 percent for 2013, Market Vector Coal is up more than 12 percent for the last quarter of market action.
Off by 12 percent for the year, iPath DJ-UBS has increased by over four percent for the same period. Guggenheim Shipping has risen more than nine percent for the last three months alone. Greater urbanization in China and other emerging market nations should continue to take the share prices for these exchange traded funds even higher into the future.
View Comments and Join the Discussion!
Posted-In: China coal CopperSector ETFs Emerging Markets Commodities Markets ETFs Best of Benzinga