Investing in the Dividend Dogs (IDOG, SDOG, SDY)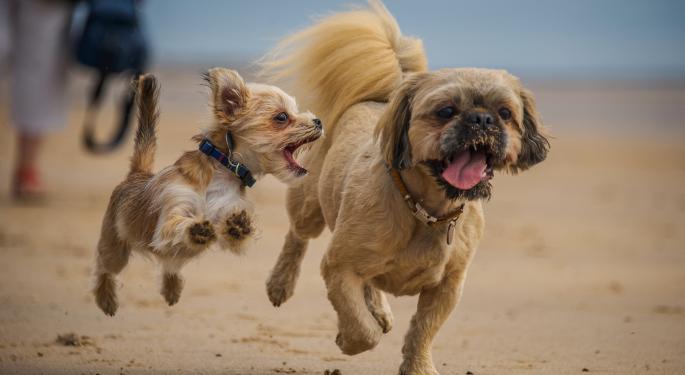 Investing in dividend ETFs have been popular the last couple of years as interest rates on bond funds are near historic lows.
As investors have moved into the equity dividend arena there have been some concerns about diversification. Most equity dividend ETFs focus on the stocks with the highest dividend yields.
The problem with that approach is that the ETF will be highly focused on a small number of sectors that typically pay larger dividends. The lack of diversification could prove troublesome if one of the concentrated sectors under performs the overall market.
The ALPS sector dividend dogs ETFs remove the concentration issue by equally splitting the holdings between 10 sectors and 5 stocks within each sector. The 50 stocks will begin with an equal two percent allocation after each quarterly rebalance.
ALPS Sector Dividend Dogs ETF (NYSE: SDOG)
The ETF begins with all the constitutes of the S&P 500 and from there breaks it down into 10 sectors. The next step is to identify the top 5 highest yielding stocks in each sector and do this the second Friday of the last month of each calendar quarter. The 50 stocks will be equally weighted.
Based on the last 12 months of quarterly dividend payouts, the ETF is yielding 3.7 percent. As far as performance, the ETF is up 27.5 percent this year versus a gain of 24.7 percent for the SPDR S&P Dividend ETF (NYSE: SDY).
ALPS International Sector Dividend Dogs ETF (NYSE: IDOG)
The same type of strategy can be applied to stocks that are located outside of the U.S. by starting with the World Bank High Income Country Universe of stocks. From here the process is the same, focusing on 10 sectors and the highest yielding stocks in each sector for a total of 50 equally weighted stocks. The current country breakdown has Japan at 17 percent, the U.K. at 12 percent, Australia at 10 percent, and Finland at 10 percent.
The ETF began trading in late June and is already up 16 percent. Based on the one dividend payout from IDOG, the current yield is 2.9 percent for the ETF. With only one payment it is difficult to put an accurate gauge on where the yield will be in a year from today.
The approach that both SDOG and IDOG take towards dividend investing is a novel and brilliant idea. The yield may not be as high as some of the more concentrated rivals, but the added diversification makes up for it. The two ETFs are a one-stop shop for dividend investing and exposure to all sectors in the market.
View Comments and Join the Discussion!
Posted-In: Sector ETFs Broad U.S. Equity ETFs Dividends Specialty ETFs Trading Ideas ETFs Best of Benzinga