State Street Corporation Launches New Risk-Aware ETF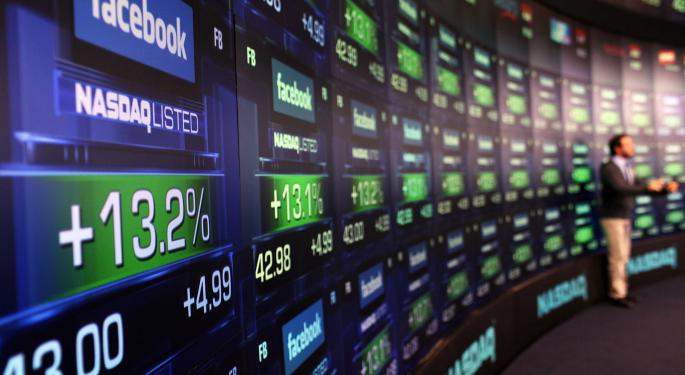 On Wednesday, State Street Corporation (NYSE: STT) launched a new actively managed ETF designed to shift its holdings in response to sophisticated risk analysis.
The SPDR SSGA Risk Aware ETF (NYSE: RORO) is managed by State Street Global Advisors Quantitative Equity Group using a proprietary model for measuring market signals.
This ETF will charge an expense ratio of 0.50 percent and will strive to outperform its stated benchmark in the iShares Russell 3000 ETF (NYSE: IWV). The quantitative analysis employed by the management team will dynamically allocate to a subset of stocks that align with the current risk profile of the market.
As conditions change over time, the model will shift in response to more or less risky securities. The fund manager is allowed to select any stock within the Russell 3000 index that they feel offers the best characteristics to suit the current environment. Factors that will be evaluated include: beta, size, style, credit risk, implied volatility and more.
Related Link: Currency Hedged ETFs Are Back In Play
As noted in the press release, "The SPDR SSGA Risk Aware ETF is targeted at providing investors an innovative solution for capitalizing on risk-on and risk-off fluctuations in the US equity market," said Scott Ebner, senior managing director and global head of product development and research at State Street Global Advisors.
The concept behind lowering risk is not new to the ETF realm, as several active and passive funds have had successful launches in the pursuit of this theme. The PowerShares S&P 500 Low Volatility Portfolio (NYSE: SPLV) is one example of a passive index that seeks to lower risk through its security selection methodology.
However, RORO may find itself with an edge in the pursuit of alpha as this portfolio has the ability to shift between low volatility and high growth areas. If implemented correctly, this new ETF may experience periods of strong outperformance under favorable conditions.
In addition, the expense ratio of 0.50 percent is reasonable when compared to many actively managed ETF competitors that are charging closer to 1.00 percent annually.
Posted-In: SPDR SSGA Risk Aware ETFNew ETFs Trading Ideas ETFs Best of Benzinga
View Comments and Join the Discussion!