4 Top Value ETFs For Your Portfolio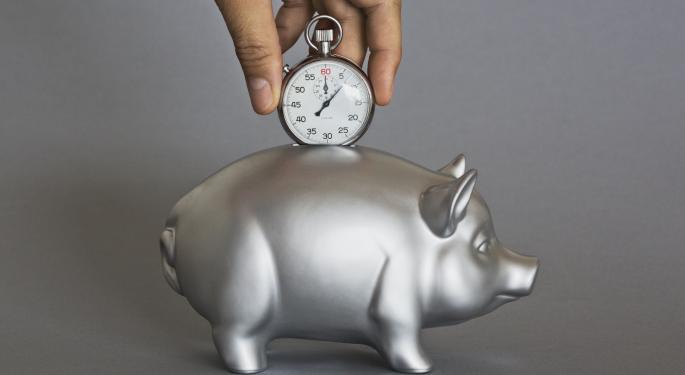 "Price is what you pay. Value is what you get." – Warren Buffett
Noted investors such as Warren Buffett have consistently attributed strong balance sheet characteristics and top financial ratios as a combination for long-term success.
In contrast to the inherent magnetism of growth-oriented companies, many value-focused stocks fly under the radar and their share price may not be reflective of the company's strongest attributes.
With that in mind, there are several exchange-traded funds designed to recognize value stocks across a number of different market capitalization categories.
The iShares Russell 1000 Value ETF (NYSE: IWD) is the largest ETF designed to capitalize on undervalued companies. IWD has over $26 billion dedicated to a diverse array of 700 large and mid-cap stocks.
This ETF charges a modest expense ratio of just 0.20 percent and top holdings include well-known names such as Exxon Mobil Corp (NYSE: XOM) and General Electric (NYSE: GE).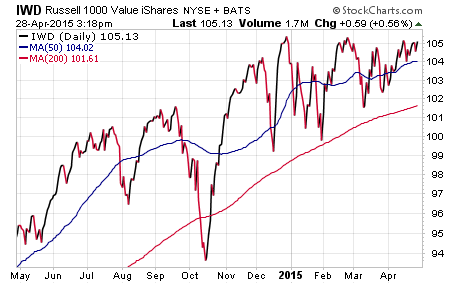 If your focus is on larger companies with attractive yields, the Vanguard Value ETF (NYSE: VTV) is a strong candidate.
This ETF invests in 323 stocks according to the CRSP US Large Cap Value Index and has over $18.1 billion in total assets.
VTV charges a rock bottom 0.10 percent expense ratio and its 30-day SEC yield is currently listed at 2.47 percent.
Related Link: Dig Into IPO ETFs
Moving to smaller companies, the iShares Russell 2000 Value ETF (NYSE: IWN) has over $6.3 billion dedicated to 1,375 stocks within the well-known Russell 2000 index.
An ETF of this nature hones in on companies with less than $2 billion in market capitalization showing relative value to their peers. The end result is a high sector weighting in financial stocks, which make up over 40 percent of the total assets in IWN.
Lastly, the most prominent value-centric foreign stock ETF is the iShares MSCI EAFE Value ETF (NYSE: EFV).
This index is comprised of nearly 500 stocks from Europe, Australia, Asia, and the Far East that are thought to be undervalued by the market. EFV has over $2.9 billion in total assets and charges an expense ratio of 0.40 percent.
While many of these value ETFs have underperformed their growth equivalent peers over the last year, they still represent a group of stocks with compelling fundamental characteristics.
View Comments and Join the Discussion!
Posted-In: Broad U.S. Equity ETFs Top Stories ETFs Best of Benzinga