Direxion Debuts Lightly Leveraged ETFs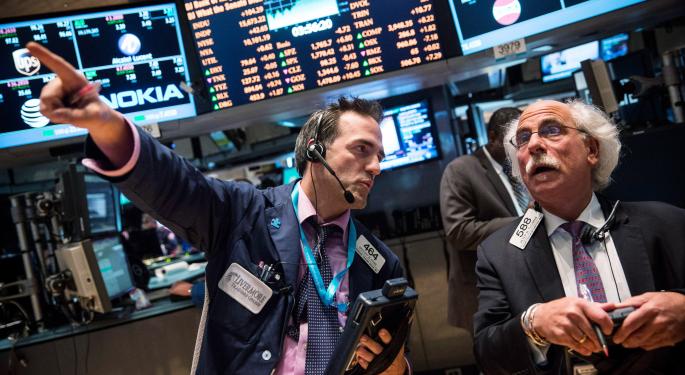 Leveraged ETFs have traditionally been the domain of aggressive traders, hedge funds, and other institutional investors with an above-average risk tolerance.
They have been introduced in variations that are typically two or three times the daily underlying or inverse price movement of a heavily traded index.
Many of these established funds, such as the ProShares Ultra S&P500 ETF (NYSE: SSO), may be too risky for most conventional investors because the gains and losses are significantly magnified.
However, Direxion Investments is seeking to bridge the gap between a boring index fund and a highly leveraged ETF with the release of four new "lightly leveraged" products. Last week marked the debut of the following funds:
The new ETFs cover U.S. large cap, small cap, foreign developed, and emerging market stocks with a leverage ratio of 1.25x the underlying index.
Related Link: Silver ETFs Attempting To Break Out In 2015
The goal is to create a fund with more zip than a traditional index but with less downside risk than traditional leverage products.
The net expense ratio of these new ETFs is 0.50 percent, which is far cheaper than the 0.95 percent management fee of funds such as the Direxion Daily S&P 500 Bull ETF (NYSE: SPXL).
Investors considering a leveraged ETF for their portfolio should be aware that the underlying holdings are rebalanced daily. Thus, the cumulative return of the ETF over longer periods of time may not coincide with the stated leverage factor versus directly owning the basket of stocks in the index.
By their nature, these new lightly leveraged funds should have lower compounding risk over time than a traditional 2x or 3x ETF.
The addition of these four new funds bring the total menu of Direxion ETFs to 60, with the majority focused on 3x leverage across a wide span of asset classes, countries, and sectors.
Posted-In: Broad U.S. Equity ETFs New ETFs Emerging Market ETFs Trading Ideas ETFs Best of Benzinga
View Comments and Join the Discussion!