Best And Worst ETFs Of The Week Amid 'Bond King's' Departure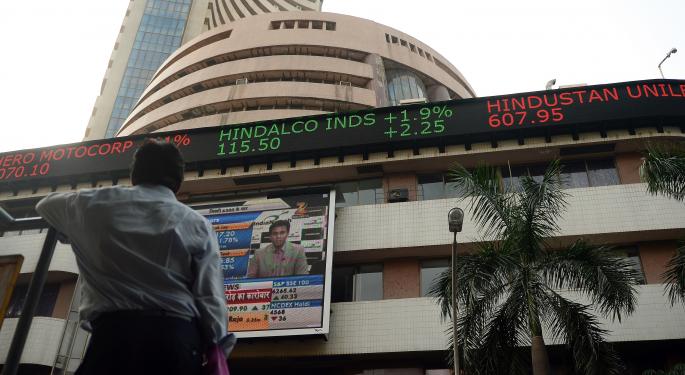 The markets finished over 1 percent lower this week as sellers took the reins and pushed the SPDR S&P 500 ETF (NYSE: SPY) into negative territory for September.
The biggest story of the week was trending on Friday when Bill Gross announced he was resigning from his position at PIMCO and transitioning to Janus Capital Group (JNS). The news comes amid a strained relationship between Gross and the company he co-founded in 1971.
Many questions are swirling over who will replace the 'bond king' at the world's largest fixed-income manager and his reasons for departure. Nevertheless, global markets experienced some interesting gyrations that were captured through exchange-traded funds this week.
Related Link: Weekly Highlights: Apple Inc.'s Bendable iPhone, BlackBerry Ltd's New Direction And More
The following ETFs represent a sample of the best- and worst-performing funds over the last five trading sessions.
BEST: Volatility
Whenever the stock market sells off, there is typically a concomitant rise in volatility index activity. This was the case in the ProShares VIX Short-Term Futures ETF (NYSE: VIXY), which gained over 7 percent this week.
This ETF is designed to track short-term VIX futures contracts, which represent implied volatility of stock prices and an overall level of fear in the marketplace. ETFs such as VIXY may continue to see wide price swings through the reminder of September given the penchant for end of quarter positioning by portfolio managers.
WORST: India Small Cap Stocks
Despite a brief rally on Friday after S&P's raised India's credit rating from negative to stable, the Market Vectors India Small Cap ETF (NYSE: SCIF) fell heavily this week. SCIF lost more than 8 percent over the last five trading sessions and is testing the prior low that it set in mid-August.
India's stock market is being put to task amid promises of reforms and broader economic gains from new Prime Minister Narendra Modi. The latest credit upgrade may help attract renewed interest in this emerging market nation from foreign investors that have been taking profits since SCIF hit a high in June.
Small-cap stocks in India tend to be more economically sensitive and therefore subject to heightened price fluctuations on any changes in outlook. SCIF is still sitting on gains of 39 percent this year despite this recent sell off.
Posted-In: Broad U.S. Equity ETFs Specialty ETFs Emerging Market ETFs ETFs Best of Benzinga
View Comments and Join the Discussion!