Japan Pushes A Sales Tax Hike To 2019: Here Is What You Need To Know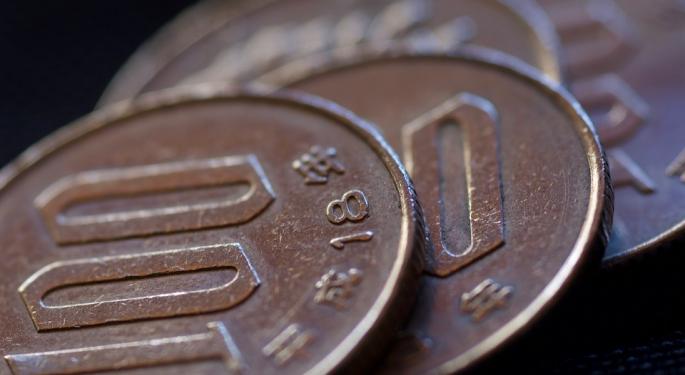 Japan's Nikkei index lost 2.32 percent on Thursday after losing 1.62 percent on Wednesday. Investors were reacting to the government's decision to postpone a 2017 sales tax hike to 2019.
The tax increase to 10 percent from the current 8 percent was set to kick in April of next year. In fact, this marks the second time the sales tax was delayed as it was initially planned for October 2015.
"In the mid-to-long term, it's going to positively impact both consumer and market sentiment," Naoki Kamiyama, chief strategist at Nikko Asset Management told Bloomberg. "The delay will mean that increasing wages will lead to higher consumption, and the economy overall will get a boost. The risk-premium for Japanese stocks will fall."
While a delay in a sales tax is good news for consumers, the government's decision has larger implications and some analysts have reason to be justified.
CNBC, quoting analysts at The Development Bank of Singapore (DBS), noted that the government's postponement of the tax hike "may have increased investors' concerns about economic uncertainties and skepticism about Abenomics," as Japan's Prime Minister Shinzo Abe's economic reform program is dubbed.
DBS added that the postponement of the tax hike also "raises doubts over the sustainability of Japan's public debt" which exceeds 200 percent of the country's gross domestic product and ranks as the highest debt level among all developed countries.
Japan's outlook becomes even more convoluted as the country's currency, the yen, is now viewed as a safe-haven asset for investors that are concerned about China's prospects moving forward.
A strong yen is considered to be a negative for the country's stock market as exports from the country become more expensive.
View Comments and Join the Discussion!
Posted-In: Abenomics Japan Japan Sales Tax Naoki Kamiyama Shinzo AbeEconomics Best of Benzinga