EXCLUSIVE: Warren Buffett On Why America Has The 'Secret Sauce'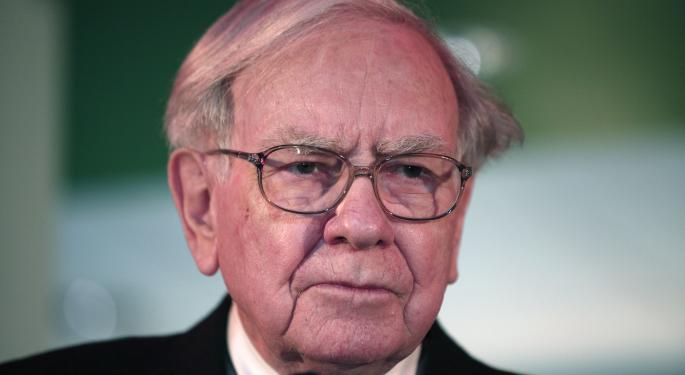 Warren Buffett, Chairman and CEO of Berkshire Hathaway Inc. (NYSE:BRK.A) (NYSE:BRK.B), was in Detroit earlier this month. The billionaire sat down with Quicken Loans Chairman and Founder Dan Gilbert, along with President and Chief Marketing Officer Jay Farner, for an hour-long chat.
One issue Buffett discussed was America itself.
When asked about the simple truth that most people misunderstand, he replied: "I would think currently, most people think America is on the wrong track. They think that the American dream is gone or something."
A recent NBC News/Wall Street Journal poll noted just 27 percent of Americans are optimistic on the country's prospects.
"I could not disagree with them more in that respect," Buffett stated. "I think there's no place on Earth, no time on Earth, where I'd rather be than in the United States at this time."
When asked about why he's bullish on America, Buffett reiterated: "The luckiest person ever born in the history of the world is the baby being born in America today. We have the secret sauce, and it unleashes human potential like no system has ever unleashed it in history."
In the interview, Warren Buffett also discussed his investment strategy, what he'd do if he was down to his last $20,000, and the first time he met Bill Gates. Check back with Benzinga for the rest of the interview in the coming weeks.
Further Reading: What Are The Risks To 'Fortress America' In 2015?
Posted-In: Berkshire Hathaway Buffett interview US economy Warren Buffett Warren Buffett interviewEconomics Exclusives Interview Best of Benzinga
View Comments and Join the Discussion!