Who Would You Rather... Domino's vs. Papa John's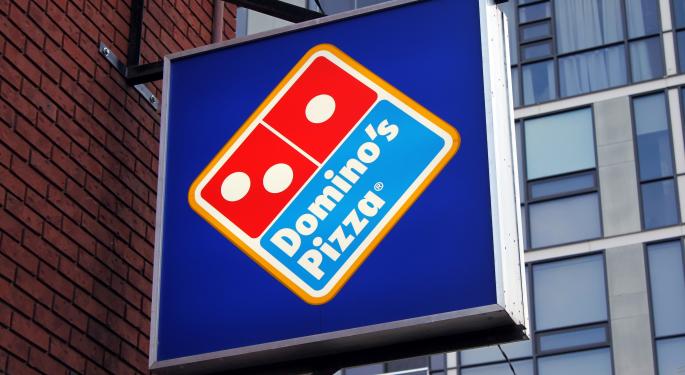 Pizza is a very popular commodity in the United States both for consumers ,as well as investors. The pizza industry generates about $40 billion annually, with about five billion pizzas being sold around the world on a yearly basis -- 3 billion sold in the U.S. alone.
Publicly traded pizza companies are becoming increasingly popular with the global investment community and while there are several companies from which to choose when it comes to making a stock purchase, it is difficult for even some of the most savvy investors to determine which ones are the best of the best. With that in mind, we ask the question -- which pizza company would you rather buy stock in – Papa John's or Domino's?
Two of the biggest players in the pizza and pizza delivery game are Papa John's (NASDAQ: PZZA) and Domino's Pizza (NYSE: DPZ). Pizza Hut, a subsidiary of Yum! Brands, is the industry leader with an 18 percent market share and with a sizable lead over the second and third leading companies – Papa Johns and Domino's – it seems more realistic to choose between those two than any others.
Related: Who Would You Rather...AOL or Yahoo?
Domino's Pizza enjoys an 11 percent market share and holds the number two spot in the industry behind Pizza Hut. But does the fact that Papa John's is in the third place spot behind Domino's with a seven percent market share mean that Domino's is automatically the better stock investment? It may and it may not.
Dominos has seen an international same-store sales increase in each of the last 78 consecutive quarters, the latest being nearly six percent. The chain also opened more than 100 new storefronts during the same period.
But Papa John's is no slouch and is actually the leading pizza delivery chain, in terms of customer satisfaction, according to the American Customer Satisfaction Index. During the second quarter of this past fiscal year, Papa Johns also celebrated the opening of its 1,000th international storefront.
For many, however, the more important numbers involve the chain's earnings and in that regard, Papa John's saw an increase of more than 30 percent during the year between Q2 of 2012 and 2013. Additionally, shares of Papa John's rose almost 27 percent to this point in 2013.
Domino's is gaining ground on industry leader Pizza Hut and it is gaining very quickly. Between March and June of 2013, the chain increased its domestic store count by nine units and its international store count by 101 units, which speaks to a categorically unprecedented rate of growth during such a short period of time. At that rate, Domino's will likely surpass Pizza Hut in the number of worldwide stores.
While Papa John's is still trailing behind Domino's in store count and likely will continue to do so for the foreseeable future, its sales numbers and stock performance make it a more than worthy investment. Domino's has the store count and the growth rate to maintain its lead over Papa John's, but it doesn't have nearly the stock performance of the number three chain.
So you decide. Which is the better stock investment – Domino's or Papa Johns? The two companies are so close that it your winner may need to be determined by a taste test.
View Comments and Join the Discussion!
Posted-In: Pizza Hut YUM! BrandsEconomics Markets Best of Benzinga