Demand for Mortgages Falls; Big Lay-Offs at Wells Fargo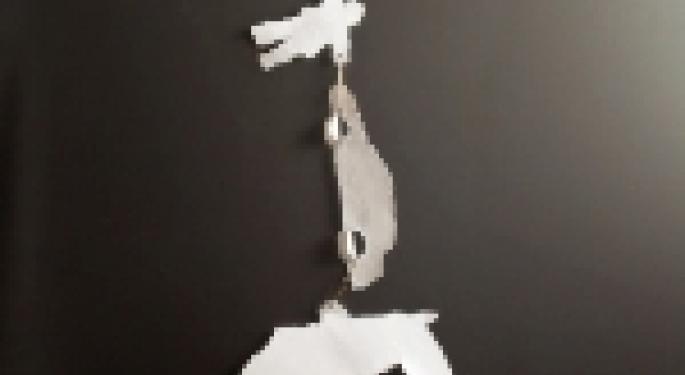 The recent minutes of the last Federal Reserve meeting (July 30-31, 2013), were released last Wednesday. Looking through the minutes, my opinion has not changed that the Federal Reserve will indeed begin to reduce its asset purchase program sometime this year.
While the U.S. economy is clearly not in an emergency situation anymore, we're also not out of the woods yet.
One of my concerns has been how the higher interest rates will impact sectors that are sensitive to such changes, like the U.S. housing market.
While there are some positives to slightly higher rates, which will decrease over-leveraging and speculation, the costs associated with it can hurt the U.S. economic recovery.
The Federal Reserve is not actually talking about raising interest rates; investors are looking down the road and planning accordingly, selling bonds, an action that is causing the increase in interest rates.
If rates continue to rise, we could see them have an impact on the U.S. housing market, which is not what the Federal Reserve really wants to see.
The effect is already starting to hit the U.S. housing market and jobs, as Wells Fargo & Co. (NYSE: WFC) announced it is laying off 2,300 people that work in mortgage refinancing. According to Wells Fargo, approximately 70% of mortgage origination for the first six months of 2013 was from refinancing activities. (Source: Raice, Shayndi, "Wells Fargo Cutting 2,300 Mortgage-Related Jobs," Wall Street Journal, August 21, 2013.)
Also Read: NYSE Holidays 2013
This should not be news to my Investment Contrarians readers, as I warned them about the rise in interest rates before the Federal Reserve really began going down this path. One of my concerns has been that while the U.S. housing market has benefited greatly from low rates, that won't continue forever at the current pace.
The U.S. housing market is extremely tied to interest rates and income levels. While the Federal Reserve has done a good job at improving the conditions of the U.S. housing market, they aren't in a position to help increase the incomes of struggling Americans—that's far beyond the scope of monetary policy.
My concern for a while has been with whether investors are using the Federal Reserve monetary policy as a crutch. The U.S. housing market has benefited from the Federal Reserve policy moves; that's obvious. But what happens when the Federal Reserve pulls back? Can the U.S. housing market continue at its current pace? Without a boost in incomes, I'd say that's not likely.
A lot of money has been made over the last couple of years in the U.S. housing market, but I'd say that was the low-hanging fruit. With the Federal Reserve about to launch its shift in monetary policy, I think far too many people are complacent, thinking that strong sectors like the U.S. housing market can continue driving forward at the same rate.
While the Federal Reserve is only contemplating reducing their monthly asset purchase program, I think higher interest rates are here to stay. The real question: what impact will higher rates have on sectors like the U.S. housing market?
I think there will be a negative impact, and I would suggest either avoiding or taking profits in stocks that have benefited from the recent housing boom. Until we have more data that shows us otherwise, the easy money has been made in this sector; we now need to see how the market reacts.
This article Demand for Mortgages Falls; Big Lay-Offs at Wells Fargo was originally published at Investment Contrarians
The preceding article is from one of our external contributors. It does not represent the opinion of Benzinga and has not been edited.
Posted-In: Economics Markets Trading Ideas
View Comments and Join the Discussion!