U.S. Economy: It's Not Japan's Issues We Should Be Worried About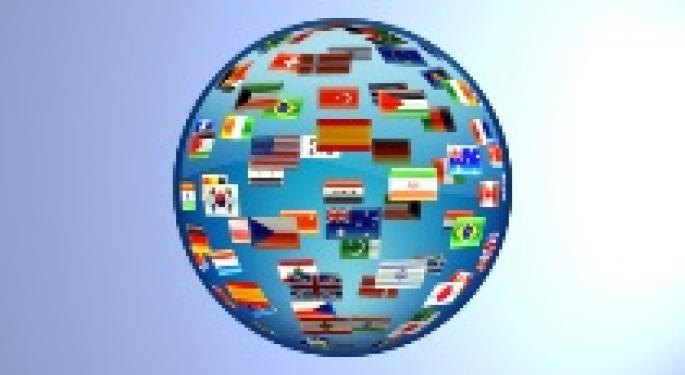 By George Leong
Japan reported disappointing second-quarter GDP growth last week, which rattled the stock market. Now, while Japan's economy is the third-largest in the world, its importance in the global economy is not as significant now as it was over 30 years ago.
Prime Minister Shinzo Abe is going to make the country broke, as I recently said in a commentary, in order to try to drive the country out of its current malaise.
At the end of the day, what really matters to America and the health of the global economy is not Japan but the fortunes in China and Europe. Just think back to the last few decades when Japan was barely able to keep its head above water. The global economy expanded. Stock markets around the world hit record highs, and this occurred at a time when Japan was a non-factor to the global economy.
Look, I'm not dissing Japan, but I do believe that there are far more important regions you should look at to be able to make a good evaluation on how well the global economy is doing.
Just look at the comparative markets in each of these three regions. Japan has about 127 million people. Compare this to the 1.1 billion in China and the nearly 700 million in Europe.
Also Read:NYSE Holidays 2013
Given these statistics, what regions do you think are more important to the global economy?
This is why any major news coming out of China and Europe should be monitored closely. China recently reported some decent manufacturing and industrial readings. This is good. Europe—specifically the eurozone—continues to be a financial mess, but the economies are showing some encouraging data that the worst may be over with and the region will rebound.
Strength in China and Europe will be critical to the condition of the global economy; much more so than what happens in Japan.
With this in mind, a few more positive economic readings out of Europe, and I would seriously begin to think about investing in European companies via individual companies or the SPDR Stoxx Europe 50 (NYSE: FEU), representing some of the top companies in Europe. Of course, you can also invest in the large U.S. multinationals with a strong presence in Europe.
The chart of the Stoxx Europe 50 shows the Fibonacci Retracements and indicates a possible 35% upside back to 2008 levels prior to the collapse of the global economy.
Chart courtesy of www.StockCharts.com
You know Europe may be somewhat of a dog now, but you should also know that better days will come after some careful grooming.
This article U.S. Economy: It's Not Japan's Issues We Should Be Worried About was originally published at Investment Contrarians
The following article is from one of our external contributors. It does not represent the opinion of Benzinga and has not been edited.
View Comments and Join the Discussion!