When to Find the Best Deals on Housing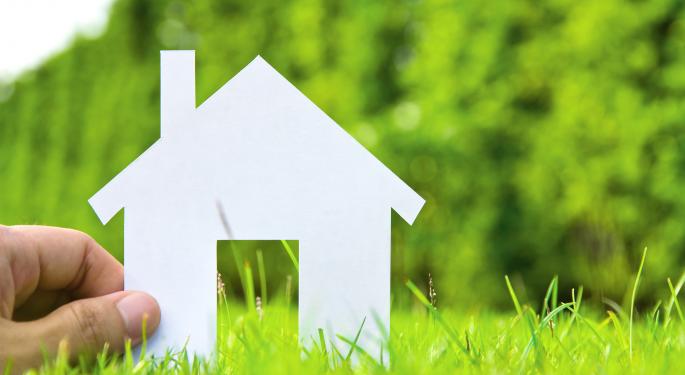 While Benzinga mostly covers actionable trading ideas and news stories, we've decided to delve a bit deeper into personal finance. Benzinga would like to assist readers with not just their investing endeavors, but their financial lives as a whole.
The real estate market is heavily dependent on the overall health of the economy. This is why some of the best deals in decades have been found in recent years, given that the financial crises made it a buyers' market. And, government policies are always a factor, such as the first-time homebuyers' tax credit that temporarily boosted demand.
However, there are two important factors that, when timing their purchase carefully, buyers can use to their advantage. These include the time of year, which they have the most control over, and interest rates. Below is a discussion of each in terms of when buyers can find the best deals on housing.
During the Fall
According to Trulia, (NYSE: TRLA) online house hunting activity is below the annual average in 39 states in September and all states in October. By November, everywhere except Washington, DC and Alaska is at least 10 percent below average. Demand bottoms out in December with house hunting activity falling at least 10 percent below average in every state. All else equal, prices will be lowest during this time due to the relatively low demand.
Interestingly, 45 states jump above the annual average in January and every state is above average by March. In other words, December buyers should press hard to land a deal before demand and prices surge.
The same applies to rentals. With the holiday season and inclement weather, demand for apartments and other rentals is generally far lower in fall than during the summer months. And, as college students and grads search for new apartments in the summer, as do past grads when their leases expire, demand is naturally lower in fall.
When Interest Rates are Low
Based on data from Freddie Mac (OTC: FMCC), mortgage interest rates reached a 30-year low in 2012. However, while they're still very low by historical standards, rates have inched up from 3.35 percent at the end of 2012 to a bit over 3.5 percent midway through 2013. And, as rates appear to be on a gradual rise, every month a buyer waits adds more to her monthly payment.
To illustrate the effect a minor bump in interest rates can have, consider the interest rate of 3.35 percent at the end of 2012. At that rate, a buyer would have paid about $880 per month on a 30-year, $200,000 mortgage. Now, let's suppose a buyer purchases when the rate reaches 4.35 percent. That seemingly innocuous one-percent boost would raise the monthly payment by about $115, costing the buyer an extra $41,400 over the life of the loan.
In a nutshell, buyers should monitor interest rates closely and buy as soon as possible if they begin to rise – as they're doing as of this writing.
Posted-In: freddie macEconomics Personal Finance Best of Benzinga
View Comments and Join the Discussion!