When to Find the Best Deals on Appliances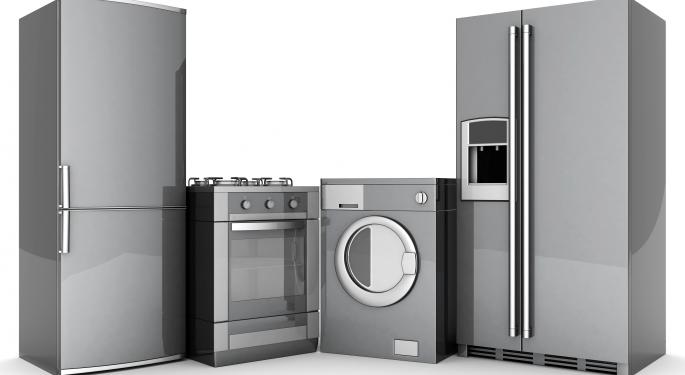 Refrigerators, washers, dryers and other appliances usually last a while. But, when they need to be replaced, they tend to be expensive. Yet, savvy shoppers can save hundreds of dollars by simply selecting the right time to buy.
When are the best deals available on appliances?
Air Conditioners
As a general rule of thumb, air conditioners are cheapest in the colder months. Demand is lower during this period and prices drop accordingly.
Gas Grills
As with air conditioners, gas grills are least expensive during the colder months. According to Bankrate.com, "Most people buy in May, June and July for backyard barbecues", so consumers should "wait until winter comes to buy, when demand is low."
Ovens, Washers, Dryers and Most Other Large Appliances
Most large appliances go on sale in September and October. That's because, according to Bankrate.com, new models reach stores during these months.
Refrigerators
According to Money Crashers, new refrigerator models are generally rolled out in the summer. Thus, older models are discounted in the spring to make room.
Pellet and Wood Stoves
Pellet and wood stoves are used by some as either a primary or secondary source of heating.
Those who wish to purchase one should wait until spring. That's because, according to Consumer Search, peak demand has passed by this time.
Vacuums
Vacuums are typically cheapest in April and May. As Bankrate.com notes, "The prices on the older models start winding down as winter comes to an end, just in time for spring cleaning."
For Those who Can't Wait
The fridge doesn't always break down at a convenient time. In fact, it always seems to have problems in mid-summer – right after the owner bought a three-week supply of meat and milk.
Fortunately, there are other ways to save year-round.
For example, holiday weekends typically feature steep discounts on most appliances.
Also, according to Money Crashers, many appliances are sold on commission or subject to quotas. Thus, sales personnel may feel pressured to cut a deal to either bring home enough money or meet a particular quota at the end of a given month.
Additionally, Money Crashers suggests shopping on weekdays to get more attention from a salesperson. After all, sales personnel may be more inclined to haggle when fewer customers are present. But, even if the store is jammed, the worst a salesperson can do is say "no", so shoppers should attempt to haggle anytime they're shopping for appliances.
Finally, buyers can find good deals online by comparison shopping and/or buying used. Sites such as Craigslist and eBay offer a plethora of used items, some of which are much cheaper due to minor wear and tear. Or, for those who insist on owning a new item, they can compare prices among major retailers before driving their truck to the store.
Posted-In: Economics Personal Finance Best of Benzinga
View Comments and Join the Discussion!