What These Data Have to Say About the So-Called Economic Growth Coming to the U.S.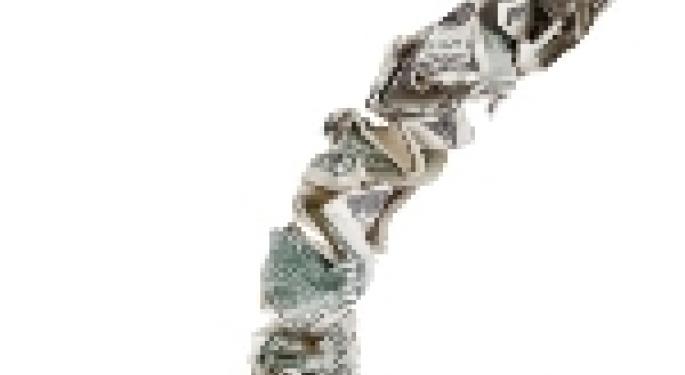 Increasingly, the Chinese economy has grown in importance and stature. Economic growth globally certainly depends on the Chinese economy to a greater extent than ever before.
The reason is twofold: the first is that the Chinese economy is a large buyer of resources, which impacts many nations around the world; and the second and new dynamic for economic growth globally is that the Chinese economy is now becoming more domestically oriented.
Both characteristics of the Chinese economy are important for economic growth—not only within that nation, but even here in America.
The Chinese economy can certainly have an impact on many American companies, from resource firms to companies selling goods into the Chinese economy as the domestic market continues to grow.
Recent economic data have shown that there appears to be a decrease in demand globally, as manufacturing activity within the Chinese economy dropped for the month of May, which marks the first drop in seven months.
The HSBC/Markit Purchasing Managers' Index (PMI) during the month of May dropped below the all-important 50 level down to 49.2. A PMI reading below 50 means a contraction in activity. (Source: "HSBC China Manufacturing PMI," Markit Economics web site, June 3, 2013.)
A negative sign regarding economic growth globally was that demand for new export orders dropped for the second month in a row. Especially worrisome for Americans was that the report indicated that U.S. demand in particular dropped significantly during the month.
While many are optimistic that economic growth in the U.S. will appear shortly, these types of data certainly throw into doubt that theory. With the stock market at such lofty levels, these data indicating lower manufacturing orders by U.S. companies might be an additional sign indicating that there is continued weakness underlying our domestic economy.
While many consider the Chinese economy primarily a manufacturing center, the domestic economy is a growing part of total gross domestic product (GDP) within China. Interestingly, recent research by Morgan Stanley (NYSE/MS) indicates that current Chinese GDP data underreport the extent of private consumption within China.
According to Morgan Stanley's research, while official Chinese data indicate that private consumption remains at 35% of GDP, Morgan Stanley calculates it is closer to 46%. The reason for this disconnect, according to the research, is that much of the consumption is undercounted—to the tune of $1.6 trillion in 2012. (Source: "Consumption in China may be much higher than official statistics suggest," The Economist, March 30, 2013.)
While economic growth for the manufacturing sector within the Chinese economy is stagnant, it appears that private consumption continues to remain strong. Official data is not properly calculated for expenditures in financial services, housing, healthcare, and even online spending. According to research by Morgan Stanley, large categories such as online gaming are mostly missed from official data, even though that segment accounted for $8.5 billion in spending in 2012.
What does all this mean? On the one hand, the slowing manufacturing sector within the Chinese economy is indicating that economic growth globally is not accelerating. Manufacturing firms are seeing lower levels of orders, which is a sign that economic growth is simply not as robust as many would like to believe.
However, other data indicate that the domestic part of the Chinese economy is doing relatively well. This sector of economic growth can offer opportunities to international companies.
Don't forget, a growing portion of revenues for the S&P 500 corporations now comes from outside of America. The economic growth of the middle class within the Chinese economy will continue to increase over the next couple of decades, and I would continue to look for companies that currently have a presence and are planning to continue growing within that market.
This article What These Data Have to Say About the So-Called Economic Growth Coming to the U.S. was originally published at Investment Contrarians
The following article is from one of our external contributors. It does not represent the opinion of Benzinga and has not been edited.
View Comments and Join the Discussion!