Is College Not Really Worth it?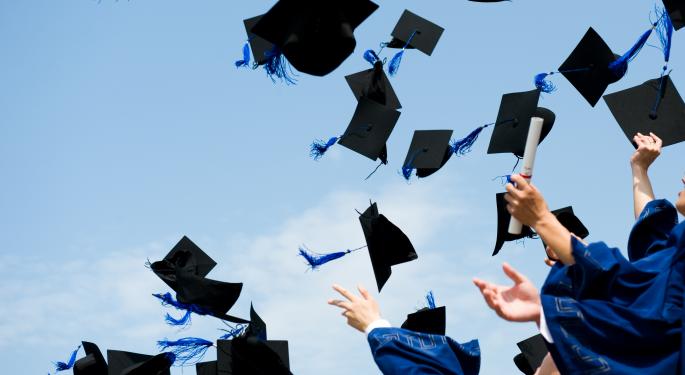 In a February article, the New York Times stated that a college degree is "becoming the new high school diploma." And, despite the increasing cost of that piece of paper, employers increasingly agree.
A month later, CareerBuilder released the results of a study showing that a third of employers are now hiring degreed candidates for positions once held by high school grads.
However, both media commentators and society in general have increasingly questioned the value of a college degree. With mounting student debt and less-than-ideal employment prospects, is college not really worth it anymore for the average person?
The Good
A college degree still increases the odds of landing employment. The April unemployment rates for those ages 25 and over were as follows:
Less than high school diploma: 11.4 percent

High school diploma: 7.2 percent

Some college/associates degree: six percent

Bachelor's degree or higher: 3.6 percent

Also, income rises sharply at each level of educational attainment. According to the Brookings Institution , the lifetime earnings of an associate's degree holder are $170,000 higher than the average high school graduate.
For bachelor's degree holders, the gap expands to $570,000. Thus, even considering the cost of pursuing a four-year degree which, according to the Brookings Institution, averages $102,000 (tuition + opportunity cost), the average college grad realizes a substantial return on their investment.
The Bad
While engineering, healthcare and tech degrees often lead to big salaries, others leave graduates with paltry incomes. According to salary.com, these include sociology, fine arts, education, theology and other similar fields.
Also, the lack of a college degree doesn't necessarily equate to occupational incompetence. Some of the most successful professionals of all time in numerous industries – including Bill Gates, the late Steve Jobs, Mark Zuckerberg, Sean "Diddy" Combs and Ted Turner – don't have a piece of paper saying they're qualified.
Additionally, while the average college grad will realize a significant return on his investment, that may not hold true forever. In a February blog post in the Harvard Business Review, the author – a principal research scientist at MIT - stated, "…I believe college degrees are getting less valuable over time even as they're getting more expensive." He went on to assert, "I think what's going on in my home industry of higher education at present is something between a bubble and a scandal." In other words, an insider at one of the world's most prestigious academic institutions feels that college is overrated.
The Bottom Line
In general, a college degree is worth it, but that ultimately depends on the degree that is pursued and the other attributes a given candidate possesses. After all, some of the most successful entrepreneurs of all time have relied on skills learned outside the classroom to achieve their dreams.
Finally, with the rise of massive open online courses (MOOCs) and the plethora of vocational training options available to increasingly cash-strapped young adults, the day of the must-have college degree may be gradually dwindling.
Posted-In: Bill Gates Mark Zuckerberg Sean Combs Steve Jobs Ted TurnerEconomics Personal Finance Best of Benzinga
View Comments and Join the Discussion!