U.S. Pension Crisis a Huge Obstacle for the Economy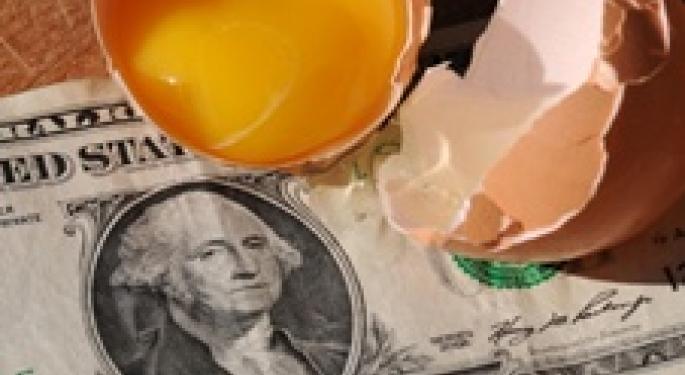 By Sasha Cekerevac for Investment Contrarians
One of the biggest dangers when it comes to long-term investing is trying to determine the potential hazards on the horizon. Currently, market sentiment has become extremely positive in the market, driven by strong corporations with lean organizations and plenty of cash.
However, to be successful at long-term investing, we must look past current market sentiment conditions and determine what potential pitfalls could arise. Pension funds within corporations are becoming a serious threat in their potential to dampen market sentiment in the long run.
The deficit for American pension funds—the difference between the amount owed to retired workers and the level of funds in the pension—increased at the end of 2012 to $295 billion, up 17% from year-end 2011, according to Towers Watson. (Source: Badawy, M., "Corporate pension funding down in 2012 on falling interest rates," Reuters, April 23, 2013.)
While assets within the pension plans have increased, as the stock market has moved higher, interest rates have declined to such a level that it still leaves a huge funding gap. Market sentiment for the current state of corporations might be accurate, but long-term investing is all about what will happen down the road. At some point, these obligations do have to be paid one way or another.
According to Towers Watson, American corporations contributed $45.0 billion in 2012 to their pension plans, the largest amount during the past five years. Since the turmoil in the market in 2008 and 2009, many pension plans have shifted away from equities and toward fixed income. According to Towers Watson, since 2009, the equity portion of the average pension plan has declined by 10%, while bonds have increased by eight percent.
Unfortunately, long-term investing decisions made by pension plan administrators can be problematic. Many administrators are reactive, not proactive.
When the stock market was tanking—and market sentiment along with it—it would've been the perfect time to add to the equity portion of a portfolio. Now, with market sentiment at such high levels and interest rates at such low levels, making a shift might be a mistake.
Unfortunately, many pension plans continue to pile into the bond market, which is yielding extremely low levels. This will mean that many pension plans will continue to be underfunded, as the current yield is too low to pay entitlements to retired workers.
It could become worse if market sentiment in the stock market begins to erode. If that were to occur, many corporations would have massive shortfalls in their pension liabilities, and they would have to eventually increase their contribution. Naturally, this would be a negative for shareholders and a warning sign for those interested in long-term investing looking out over a decade or more.
While it's great to see market sentiment at such strong levels, underneath the surface, there are still potential problems when making long-term investing decisions. The potential shortfall in pension liabilities might be much larger than current investors believe, and it would be wise to look deeper into the companies in which you are investing.
This Article U.S. Pension Crisis a Huge Obstacle for the Economy was originally published at Investment Contrarians

The preceding article is from one of our external contributors. It does not represent the opinion of Benzinga and has not been edited.
View Comments and Join the Discussion!