One in Five Employees Think They'll Be Fired Within Six Months [CHART]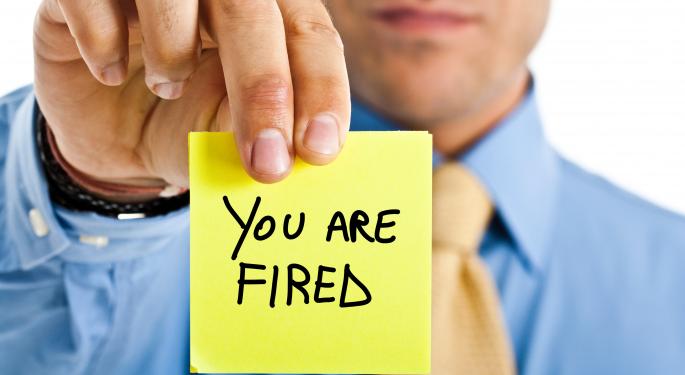 The good people at Glassdoor have released their Q1 2013 Employment Confidence Survey, highlighting widespread employee concerns over losing their job despite increasing optimism surrounding company outlook.
Although the survey shows a marked decline in worries regarding co-workers losing their jobs, 19 percent of workers fear their current employment is jeopardy, as seen in the chart below: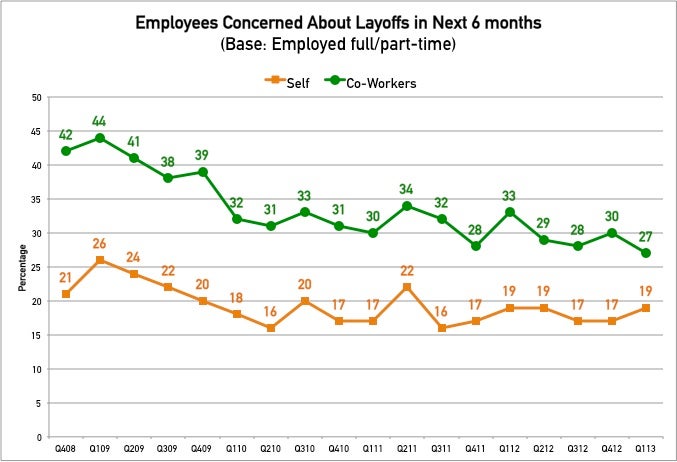 Glassdoor found that men -- particularly older men -- are more concerned about being laid off than their female counterparts. Twenty-three percent of men are worried about losing their job versus 14 percent of women. This figure is further exacerbated among men ages 45-54, where the discrepancy is 34 percent for men versus 11 percent of women.
Despite these worries, there is an increasing trend in optimism around company look. Forty-five percent of workers believe their company's business will improve in the next six months, compared to 40 percent in Q4 of 2012.
Only nine percent think their company will do worse. Fifty-one percent of men are optimistic about company performance versus 40 percent of women, with positive views concentrated primarily among younger employees: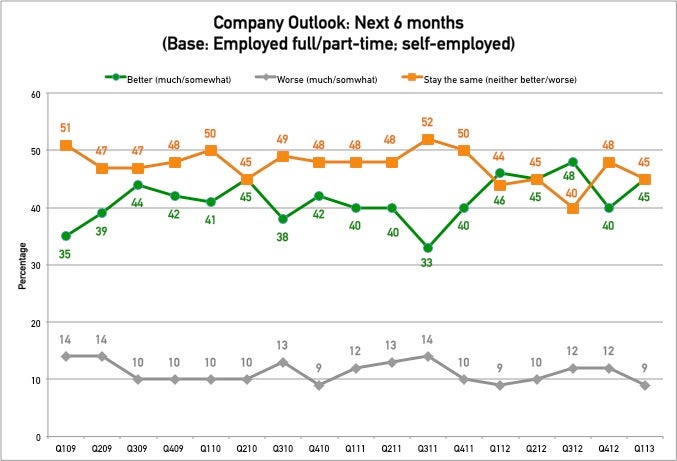 A glaring figure in Glassdoor's data is the fact that men are more optimistic about a pay raise or cost-of-living increase in the next year than women. Forty-four percent of men expect these increases compared to 34 percent of women, with 39 percent of employees overall: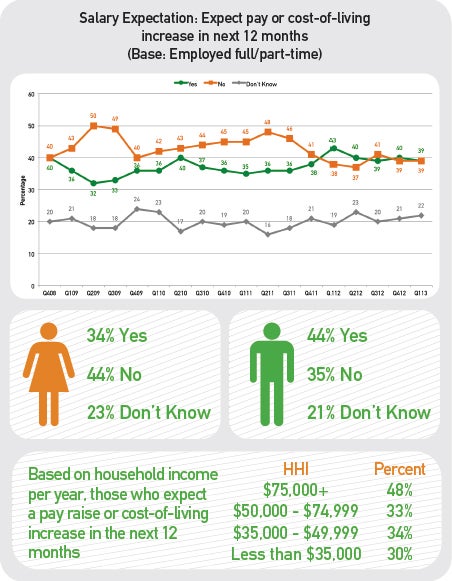 Glassdoor also found that younger employees are more confident about finding a job six months after being laid off than their older counterparts. Nearly half of workers aged 18-34 think they'd find a new job within six months of being fired compared to 36 percent of those between the ages of 45 and 54.
Out of those who are currently unemployed, only 31 percent believe they would find a fitting job within six months:






Confidence in one's personal employment situation is influenced by very different sources, depending on whether one is employed or not. Glassdoor found that government unemployment figures are far more likely to influence the views of the unemployed by a 36 percent to 14 percent margin over those with a job.
Conversely, those who are already employed tend to base their job security off the recent enactment of government legislation:







Special thanks to Glassdoor for providing the data and charts for this piece.




Follow Alex Biles on Twitter at @perfectlyaloof
Posted-In: Economics General Best of Benzinga
View Comments and Join the Discussion!