Housing Inventory Hangover will Continue in 2013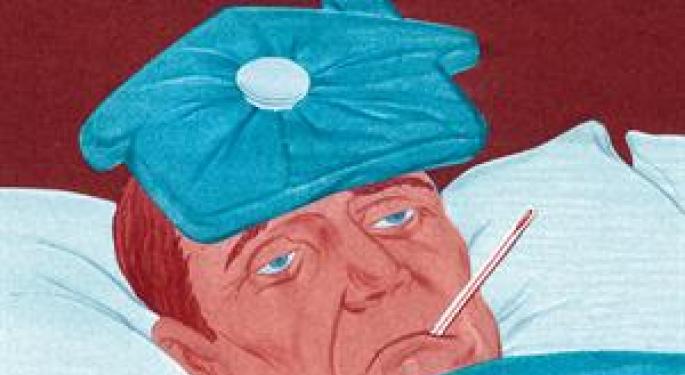 For years Americans have seen the drying up of homes for sale. The drought has been harsh. Last year I wrote many articles talking about this trend and how this has had greater effect on a rise in sale prices than has pure demand. Now, this price rise caused by parched inventory is threatening to create another problem down the road which, if allowed to take hold, will only choke us further. What is this trend? I am not worried that home prices will bubble up into frothy foolishness, but I am concerned that this fast rise in prices will result in homeowners reaching their DTI (debt to income) limit and liquid asset limit faster, thereby pricing homeowners out of healthy financial decisions. This becomes a greater threat as mortgage rates slowly trend higher.
For several years now we have had very low rates and affordability has been high, and yet the traditional and first time home buyers have not been participating in great numbers. This is not surprising, as I have been saying for years, because we simply don't have enough qualified home buyers ( excluding cash buyers) here in the US. This always had more to do with the Debt-to-income ratio of Americans rather than tight lending standards. Mortgage purchase applications have shown this as first time and traditonal buyers have been not as strong as some people have hoped, even though rates have gone a lot lower since Mid 2010. DTI is simply too high and liquid assets are too low to generate a mega boom in traditional and first time home buyers . After tax/expense incomes of Americans especially those that would be first time home buyers is not high enough for them to get into the housing. Jobs, incomes, liquid assets, student loans and confidence all play a part for the first timers.
But we have all heard reports that in some areas there are multiple bids on many decent properties coming to market. So, we must know... What is driving this combination of low inventory, and the resultant push up in prices?
Here are the big 3, which are merging together to create this epic problem.
-There remains roughly 5.3 million homes either in delinquency or in the foreclosure process. Now the Shadow Inventory that everyone knows about are stuck in areas that remain the most troubled economically. The banks will extend out that pot of homes for as long as they can and most likely rent out a portion of them, which would leave over 3 million plus loans in delinquency. Now I am not saying every one of them is going to short sale or foreclosure, but a good portion will. So we have a delinquent back log of homes and the timeline to get those homes market in some states can take as long 3 years. There is a big difference between judicial and non-judicial states in regard to time lines
-Housing Starts are making a comeback but if you look at the history of housing starts, you will see that the previous 4 year period was the worst period of housing starts since those began to be tracked. So, even though we are seeing a rise in starts, we must recognize it is a rise against a very low base. Now, starts will give a boost to the economy but nevertheless we aren't building enough homes to get to market which means less inventory. So, this aspect has created the inventory shortage. I do believe we can get to 1.4 million in starts soon, but 2013 won't be the year where new home inventory is going to create some balance.
- Underwater problem continues to plague us. We have over 10 million homes yet either under water or whose equity level LTV (Loan to Value) is 90-99. Having that high of a LTV means that traditional sellers won't be putting their homes onto market in big numbers. The reason I point out the LTV levels of 90-99 is that when you consider total cost to sell your home you don't have much left and in some cases you would have to bring money to escrow.
"So what," you may wonder, "who cares, home prices are going up?" Maybe this market is like a stock with a very small float and the prices fluctuate higher, does it really matter to us all. Yes, it does matter and I will tell you why. My longer term concern with a sharp spike in prices is connected to the fact that we have not yet seen a boom in this economy. We are growing 2-2.4% and still averaging 150,000 -160,00 jobs per month. Neither do we see much income growth here in the US. True, the rise in stock market will help those who own equities and likely give a boost to the higher end homes for sale. For first time buyers, though, the likelihood of owning enough stocks to make a difference in ability to afford a first home is less likely.

As home prices push higher the average American will have to put more money down, borrow more and pay more for the cost of shelter which will lead to less disposable income after expense and less for long term retirement investments and savings.
So, if home prices continue to rise due to the fact that we have these epic lows in inventory, It won't only affect the housing market, it will also effect the economy longer term. We need a balance in the rise of prices because mortgage rates can't be below 4% forever. So for those who says housing is on fire and booming because home price are rising, take note at where the buyers are coming from
Do you want to know when you will see a real true recovery in housing? Wait until you see a move higher in first time home buyers and traditional buyers and less cash buyers. Then you know the market has solid conviction and a foundation on which to build. But until then this is a very juiced up housing market backed by 3 trillion plus of the Fed's balance sheet heading to 4 trillion, Cash investors and a low inventory hang over.
Logan Mohtashami is a senior loan officer at his at his family owned mortgage company AMC Lending Group, which has been providing mortgage services for California residence since 1988

The preceding article is from one of our external contributors. It does not represent the opinion of Benzinga and has not been edited.
View Comments and Join the Discussion!