Explaining the Sequester - And Its Dangers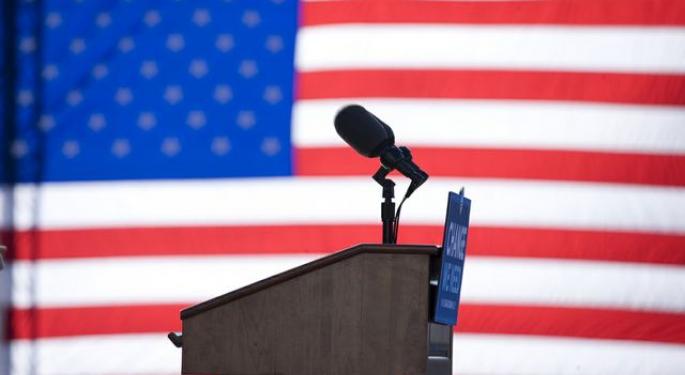 Nick Mastandrea, a veteran trader whose insights will soon be featured on Marketfy, shares his thoughts on the impending sequester. The views expressed here are his own.
Back in the summer of 2011, the United States government was facing a dilemma. Without an existing budget it would be difficult to determine whether or not the United States was in fact facing a default on its borrowing capacity.
After all, if you're spending over your credit limit (budget), what's to say that you won't default on the debt? Hence Standard & Poor's and Moody's both downgraded US debt. US Government bonds went from a AAA rating to AA, where it is now.
The net result of this was legislation that created a panel made up of 50% GOP and 50% Democrats to determine what could be cut and how. Neither side could come to terms. The GOP wanted to cut entitlements and the Democrats wanted to cut defense spending. With neither side able to agree, the next step in the process would be automatic spending cuts – also known as sequester.
Now that sequester is on the cusp of kicking in, what do we do about it? 
Inevitably this matter rests with Congress. To give the reader a clue as to what will be cut on March 1st if lawmakers cannot compromise:
Small Business
Education
FDA Food Inspections
Research and Development
FBI and Law Enforcement
This round of sequestration the US Government threatens to cut $85 Billion in spending. Let's examine what could hypothetically happen if the government doesn't seek another path. Unemployment amongst those departments facing these cuts will rise.  Employees from FBI agents, First Responders and FDA Food Inspectors will be impacted. 
Now you might be saying "well that's not too bad". But let's think about this for a minute. It is unlawful for any food retailer to sell meat that hasn't been inspected. No food retailer will run the risk of a.) getting fined by the government or b.) getting sued for selling uninspected meat. 
What does anyone think will happen to the meat that has been inspected? The price will go up. That's one simple example -- what about milk, butter, eggs or anything else that we take for granted?  I would venture to say those prices will increase as well. 
If this problem goes unchecked for a period of time, we'll have another issue to deal with: inflation. Yes, inflation. What does anyone think the Federal Reserve will do if inflation goes unchecked? They'll raise interest rates.  You might be thinking that's a good thing. I haven't seen an increase in my bank interest or bond yields for years. I would agree that we're all due for an increase on bank interest -- but not at the expense of the US economy.
The economy is at best tepid.  This is not a booming, thriving economy that's growing quarter-by-quarter. At best we've been able to avoid negative growth. If interest rates are raised, it will burden businesses that need to fund day-to-day operations. 
Small business, which needs short term capital to avoid a cash flow crunch, won't have access to capital and will be forced to lay people off. This will increase the unemployment rate and cut consumer spending. Consumers who might have considered buying a new car won't be able to do so and will hang on to their old clunker for longer.
In my opinion, these cuts should come from defense spending and I don't mean cutting off veterans' pay or benefits. Those folks pay the price for the freedom that we enjoy every day. 
I suggest cutting the funding of weapons that aren't developed and haven't been developed yet. The defense budget amounts to an expenditure of $2 trillion (yes trillion) dollars a year, and most of that has nothing to do with pay or benefits. It's on future initiatives like "Star Wars". 
Now there are some people in government who actually want sequestration to happen. Their goal is "starve the government".  What they forgot is that we the people are the government.
Posted-In: Sequester sequestrationEconomics Markets Best of Benzinga
View Comments and Join the Discussion!