Barney Frank : No Housing Bubble in June, 2005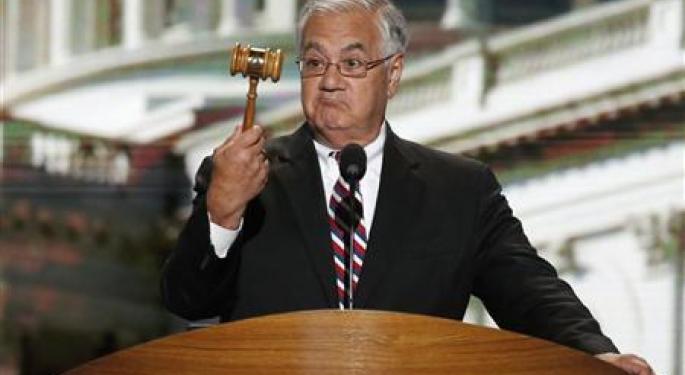 Vested interest in financial bubbles is common in all levels of a society. Nobody wants to tell you the party isn't real or no one wants to send to jail the drug lord that is paying the community off. An inflow of excess revenues and keeping the people happy is a good thing for American politicians.
Government clearly hasn't been the efficient police cop in telling you when we are in a financial bubble. In a span of less that 20 years we have now 3 financial bubbles. First, the stock market technology bubble of the late 90's. Second, the real estate bubble of the last decade and now the financial bubble of US debt and the US bond market. Like a drug addict the US government needs the bubble revenues to pay for its bloated budget. So when the US government tells you we don't have a financial debt crisis or the US bond market isn't a bubble now, remember the source.
Even Barney Frank, with all his wisdom and housing experience couldn't come to admit to the American people that home prices were a bubble in 2005
His logic is clear and his points were direct.
Barney Frank June 27, 2005 to congress
http://www.youtube.com/watch?feature=player_detailpage&v=iW5qKYfqALE
Logan Mohtashami is a senior loan officer at his family owned mortgage company AMC Lending Group, which has been providing mortgage services for California residents since 1988
The preceding article is from one of our external contributors. It does not represent the opinion of Benzinga and has not been edited.
View Comments and Join the Discussion!